The Meaning of Courage, Anxiety, and You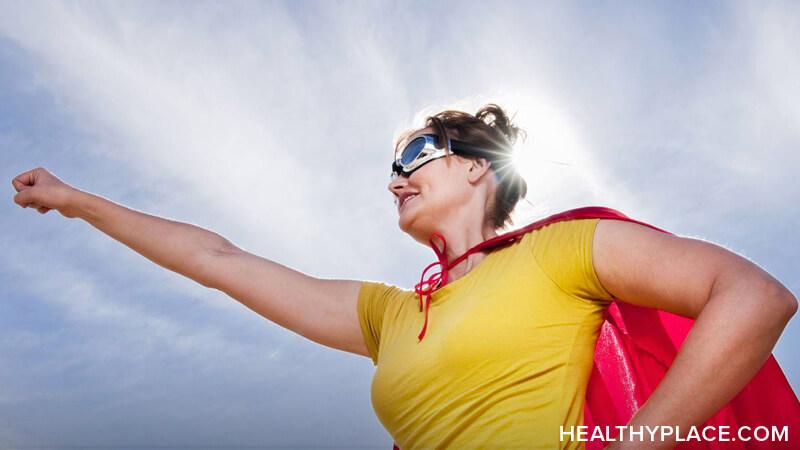 The word "anxiety" typically isn't associated with courage. Quite the opposite, anxiety involves fear. Anxiety and fear can work their way through our entire being and lock us in their vice grip. Our thoughts, feelings, behaviors, and relationships are negatively impacted by fear and anxiety. What many people don't realize is that the presence of fear and anxiety does not mean the absence of courage. Further, the presence of anxiety and fear doesn't define you. Understanding the nature of anxiety, you, and the meaning of courage will help you see yourself more accurately.
Courage Doesn't Fit with Anxiety and Fear, Or Does It?
When I'm experiencing anxiety and fear, I don't feel as though I have a lot of courage. When social anxiety, perfectionism, and the fears of judgment and failure take over, I often feel like a coward. Cowards aren't brave.
Sometimes, stigma or lack of understanding from others can make people living with anxiety feel flawed. It's hard to embrace courage when you're feeling flawed. Comments such as, "stop overreacting," or "just get over it" are difficult to hear and make it hard to see the good in ourselves.
Whether we're berating ourselves or facing the criticisms and lack of understanding of people in our lives, we risk defining ourselves as anxious, fearful, and cowardly. That is anxiety talking. We need to listen instead to what courage has to say.
Courage Is the Friend of Anxiety and Fear
Because anxiety involves fear, it also involves courage. People living with anxiety are among the bravest people on the planet (Five Character Strengths of People Living with Anxiety). This becomes evident when you think about the meaning of courage.
In relation to anxiety, courage means:
Anyway: Anxiety and fear try to stop us in our tracks, but we are brave enough to keep going anyway.
Strength: Anxiety's symptoms can be overpowering, and to live with them takes a strong, courageous person.
Grit: To keep going in spite of anxiety requires perseverance, the promise to yourself to keep trying. Perseverance takes courage.
Vision: Rising above anxiety involves visualizing goals and success and then creating action plans. Without courage, this vision isn't possible.
Tenacity: When you have the determination to seek help and build a toolbox of anxiety-beating techniques, you have the courage needed to be gutsy with anxiety and fear.
When it comes to anxiety, courage is rich with meaning. Think about who you are at your core, and chances are high that you'll identify the above qualities of courage. You are so much more than fear and anxiety. You are the epitome of courage.
APA Reference
Peterson, T. (2017, August 17). The Meaning of Courage, Anxiety, and You, HealthyPlace. Retrieved on 2023, December 6 from https://www.healthyplace.com/blogs/anxiety-schmanxiety/2017/08/anxiety-you-and-the-meaning-of-courage
Author: Tanya J. Peterson, MS, NCC, DAIS
Thank you so much for this.
Living with anxiety its easy to forget to have courage.
Good article about anxiety many of caring information I have know from this article it's really so much helpful thanks dear Tanya.
Thank you alamin! I appreciate it. :)
please show me this toolbox of techniques to beat anxiety.
Hi Jason,
A toolbox is simply a collection of anxiety-relieving techniques that you find useful. Everyone's is different because we all respond differently to various approaches to reducing anxiety. You can find a wealth of information and techniques here (there are numerous links under the heading "Anxiety Self-Help"): https://www.healthyplace.com/self-help/self-help-articles/
Leave a reply