The Eating Disorder Treatment Experience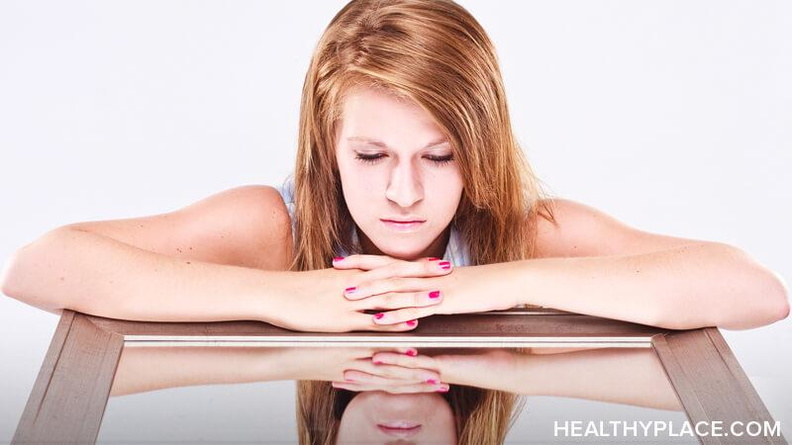 My eating disorder treatment experience was a crucial part on my road to abstaining from eating disorder behaviors. Over the years, I have been through many types of treatment programs and have had many different experiences with them all. I hope through reading this you are able to gain insight into what the treatment experience for eating disorders is like.
The Eating Disorder Treatment Experience Depends on the Program
I have been treated for my eating disorder through all parts of the treatment spectrum. I have worked on a strictly outpatient basis as well as in residential treatment. Based on your needs, you will be able to determine which type of eating disorder treatment experience is right for you.
Outpatient eating disorder treatment for me involved seeing a dietitian and therapist, usually once a week. In my experience, I was only able to successfully utilize this type of program after being involved in a higher level of care.
A higher level of care can be things such as a day program, an inpatient program in a hospital type setting, or a residential program. All of these options are great and since each individual has different needs, there is no one right choice. Your eating disorder treatment experience will be as unique as you are.
My Experience in Eating Disorder Treatment
In my first bout in a higher level treatment facility, I was forced to take a year off from college. I thought this was the absolute worst thing that could have happened to me. I was completely wrong. It was the best thing I could have done for myself and I truly had an amazing eating disorder treatment experience.
Over my time in a residential treatment facility, I was able to face everything I had been avoiding. I realize this sounds scary, which at times it was, but what I gained from facing these things was a freedom I had never known. During my time, I also met many women fighting the same illness I was and the support we were able to give each other was unmatched.
Choosing Your Eating Disorder Treatment Experience
I can honestly say I have had nothing but positive eating disorder treatment experiences. I am beyond grateful for this.
When choosing a program or level of care, my advice is to do your research and be honest with yourself about what you need. Talk to a doctor or eating disorder professional and get his or her opinion as well.
Take everything you can from your eating disorder treatment experience. There are so many things to learn. You will only get what you give, so be sure to give your all. I understand this is difficult but always remember what you want your life to look like and how much freedom you will feel when not bound by your eating disorder.
You are strong. You are capable. I wish you only the best.
APA Reference
Bialka, G. (2017, October 8). The Eating Disorder Treatment Experience, HealthyPlace. Retrieved on 2023, December 11 from https://www.healthyplace.com/blogs/bingeeatingrecovery/2017/10/the-eating-disorder-treatment-experience
Author: Grace Bialka
I never knew until you mentioned that there are several types of eating disorder treatments and its application will depend on the need of the patient. I have a friend who is overly conscious of her weight and began over-dieting at such a young age. Now she's really thin and barely eating in a day and I know it's about time that she seek an expert to correct her eating disorder. I'll help her out by searching online for treatment hubs that can cure her before it's too late.
Hi, it is very important on the first hand, to realize that you have an eating disorder. Very rarely people realize this fact and continue with their disorder. It is amazing that you realized this fact and went ahead with getting the treatment for the same. My daughter had been going through the same disorder and now she has recovered from it by taking necessary treatments. Thank you for sharing your journey with us.
Very helpful information. I think treatment can seem like a very scary hurdle (even if its one you feel ready for and know you can benefit from). This helps to take back the curtain of "what really goes on" and makes it feel much more relatable. So glad you found a path that works for you and now you're able to help others along their own.
Leave a reply