When Tragedy Strikes: How to Emotionally Handle Disaster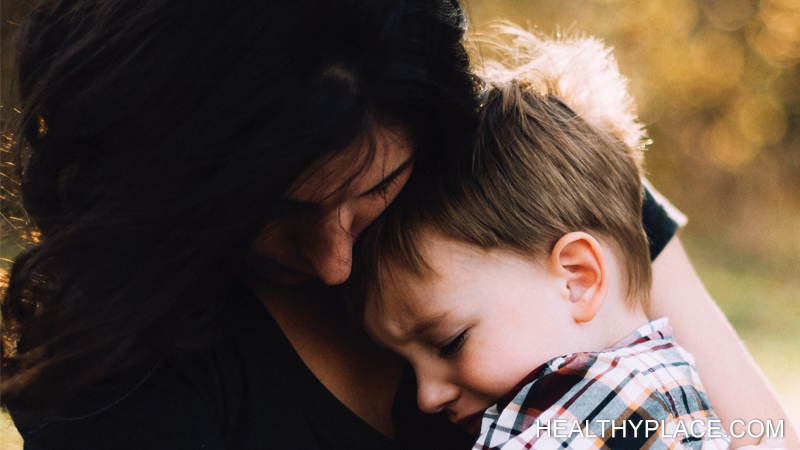 Recent events have left us, as a nation, shocked and disturbed. For me, the explosion in West, Texas hits closer to home than the bombing of the Boston Marathon since I used to live in nearby Waco. And the floods in the Midwest are literally a few miles from my apartment. Sometimes our emotions and mental health symptoms can get triggered by national tragedy. So how do we emotionally handle a disaster?
Tips on How to Emotionally Handle Disaster
Look for the Helpers
In The Mister Rogers Parenting Book, Presbyterian minister and television star, Fred Rogers, wrote "When I was a boy and I would see scary things in the news, my mother would say to me, 'Look for the helpers. You will always find people who are helping.'" Mr. Rogers had a wise mother.
When Hurricane Katrina hit, I wondered where God was in all this. So, on four days' notice, I caught a ride down to Biloxi, Mississippi, to serve on a relief team. While the sheer magnitude of the disaster was overwhelming, so was the kindness of people.
One Salvation Army employee refused to be interviewed by the press, saying "I didn't come here to get my picture taken. I came here to help these people."
Another couple I worked with--I never got their names--cashed in a trip to Las Vegas to come serve on a supply distribution line.
I met a caterer named Lee Goral who had loaded up his equipment on a truck and trailer, then bought food for people who were hungry.
I found God through the helpers and was able to let go of my anger toward and about Hurricane Katrina.
Do what you can to help. And look for other people who are doing what they can to help. If that doesn't give you a sense of hope, I don't know what will.
Constructively Direct Your Anger
It's easy to direct the anger in Boston--onto the bombers.
It's a little bit harder in West, Texas; no one is directly responsible for the explosion, but there are things that could have been done differently that might have prevented the explosion. For example, the plant could have been inspected, and the plant should have reported the contents to the Department of Homeland Security. But who do you get mad at in that situation? Many people are responsible, yet no one is responsible.
Or, perhaps literally closer to home for me, who do you blame for a flood?
It is important to recognize your anger. In fact, anger is normal during a traumatic event, even if it can't be articulated, and even if it doesn't directly affect you. We, as people with borderline personality disorder (BPD), must learn how to direct our anger into constructive action. We must learn to deal with the pain we feel in a healthy manner.
So how am I responding to the tragedies? My alma mater, Baylor University, is doing a lot to help West and I'm receiving Facebook updates from them on what I personally can do. When I get paid, I plan to donate money since that's what is needed the most at this point in time. If I find a way to get to Texas, I will go down there and help clean up.
But I realize there is only so much I can do. My responsibility is to do what I can with what I've been given. I channel my anger and my pain into helping the people adversely affected by recent events.
So how can you respond to the tragedies? There are many ways. You can donate blood, time, money or supplies. You can pray for the survivors. You are responsible only for what you can do. You may not be able to change the world, but you can change one person's world. You don't have to be a helpless bystander.
Featured Photo by Jordan Whitt on Unsplash
APA Reference
Oberg, B. (2013, April 23). When Tragedy Strikes: How to Emotionally Handle Disaster, HealthyPlace. Retrieved on 2023, November 28 from https://www.healthyplace.com/blogs/borderline/2013/04/when-tragedy-strikes-how-to-handle-disaster
Author: Becky Oberg