Why I Hate Having Bipolar
There are so many reasons why I hate having bipolar that I could have a whole blog just on that alone and I'm sure other people could join me in their hatred of bipolar disorder, too. I do realize that hating an illness is normal and that enumerating the reasons why one hates a disease is a bit of a rant, but, what can I tell you, this is my space and I'm going to tell you why I have having bipolar disorder (Bipolar Is Unfair).
Why I Hate Having Bipolar – Health Effects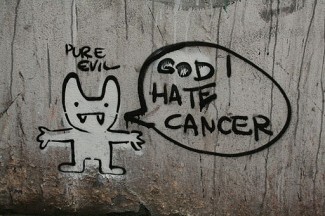 Of course, having a mental health condition impacts your health, mentally, in many ways. But, in addition to that, bipolar affects your physical health, too. For example, depression physically causes pain all over my body and amplifies any existing, unrelated pain. Bipolar medications also cause side effects that affect your health like headaches (I get these all the time), exhaustion (both from the medication and the bipolar) and weight gain. I, for example, have gained so much weight from antipsychotics that it's frightening. At one point I simply had to stop a cocktail because I simply couldn't take the constant hunger and weight gain. Doctors rarely seem to take this into account when they're assessing your wellness. They seem to think that gaining 50 pounds is okay, even though any other doctor would tell you that gaining weight can increase your risks of things like diabetes.
(By the way, I also hate that your quality of life is assessed by a doctor like this: Are you working? Are you paying your mortgage? Yes? Then you must be fine.)
Why I Hate Having Bipolar – Psychological Effects
Of course, a mental illness affects your mental health. I get that. But it's so tiring to always have these huge emotions that don't fit into the room. It's horrible to always be too much of one thing and not enough of another (Daily Patterns In Bipolar Moods). It's awful trying to always hide these enormous psychological states. On top of the depression (which tends to be my constant state with a few bipolar hypomanias thrown in for color), there is anxiety, overwhelmedness, demotivation and anger which also seem to be almost omnipresent -- all of which I have to suppress.
Why I Hate Having Bipolar – Social Effects
And, of course, there are the effects that having bipolar has on my relationships with others. I feel a whole series of things with regards to this. For example, part of me feels like I'm not good enough for other people because I'm sick, crazy, and they're not. Most of me just feels exhausted when I think about being around other people because it just takes so much effort to keep the bipolar under wraps while I'm with them. And, of course, I don't want to show my bipolar to others as I fear they will no longer care for me (history suggests this happens). And all that doesn't take into consideration the social ruin that can happen when you're in an acute episode. I've been lucky enough not to experience this but many do.
Why I Hate Bipolar
I hate bipolar because it seeps into every facet of my life. It's not merely a mood disorder – i.e. one that only affects the mood – it is more like a life disorder. Yes, I get that we are not our illness but, darn it, so much of existence seems to be shaped by bipolar that it sure feels like it molds me rather than the other way around. It controls me rather than the other way around.
Now, I realize that if your bipolar is well-controlled, you likely don't experience all these things and don't feel this way. If this is the case, good for you; but for me, hating bipolar is pretty much my everyday. And before you stop and tell me that's wrong, just keep in mind that if someone hated their cancer we would understand that, so why is my visceral hatred of bipolar disorder any different?
Image care of Wikipedia.
You can find Natasha Tracy on Facebook or Google+ or @Natasha_Tracy on Twitter or at Bipolar Burble, her blog.
APA Reference
Tracy, N. (2015, December 4). Why I Hate Having Bipolar, HealthyPlace. Retrieved on 2019, September 18 from https://www.healthyplace.com/blogs/breakingbipolar/2015/12/why-i-hate-having-bipolar
Author: Natasha Tracy