Exercise To Help Combat Depression
Exercise is one of the most important and effective treatments for depression. Knowing that exercise will help combat depression and actually getting out there to exercise are two completely different things.
Depression Makes Exercising Difficult
The depressed person is often called "lazy". The truth of the matter is, the depressed person lacks the drive to do just about anything. Sometimes, getting out of bed is often an insurmountable challenge.
It's definitely a catch-22. You have depression and you know that exercise will help but the symptoms of your depression (lack of motivation, fatigue, inability to make decisions, etc.) prevent you from exercising. It's a constant battle between what you should do and what you can do.
You Gotta Start Exercising Again
This week, I joined a new gym. I had been a member of a different gym but hadn't been there in over seven months. The exercise definitely did help in making me feel more energized and I would leave my workouts in a more positive state of mind. It didn't take much, though, for me to stop going.
So here I am, seven months later (after three months, I quit the other gym) and I'm gaining weight and sometimes my eating is out of control (stress eating) and I'm getting winded walking up a flight of stairs again.
"You gotta start exercising again," I told myself – over and over and over.
With my recent (and more frequent) dips (short bouts of depression), it took weeks of negotiations – with myself – before I finally made the decision to walk into the gym and talk to a membership advisor.
I decided that this conversation was going to be one of complete honesty. I told him about my depression and anxiety and explained how both of these mental illnesses play a big part in why I wanted to join the gym - - but also, they play an even bigger part in why I stopped.
It felt good to be honest about it – like saying it out loud made it okay that I might stumble.
After the depression symptoms, the biggest deterrent from going to the gym ended up being the location. I have a 90-minute commute to/from work every day. My old gym is located near my house. So, I would finish a long day at work, hop the commuter train, try to stay enthused and awake (which never worked – I always fall asleep on the train), drag myself off the train, get in my car and go to the gym. For a person lacking motivation, this became unbearably difficult.
[caption id="attachment_1137" align="alignright" width="280" caption="By Ambro, courtesy of www.freedigitalphotos.net"]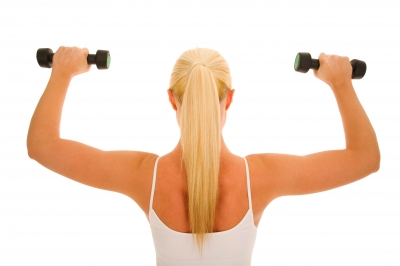 [/caption]
The new gym I joined is a five minute walk from my work. I figure I can leave work – hopefully upbeat and with some energy – hit the gym, then head home with no worries – other than making sure I don't sleep through my train stop.
Exercise and a balanced diet are the key to a healthy life. More so for the depressed person. Like everything else I do to manage my depression, I will have to be diligent and get my butt to the gym. Whether it's for a 60-minute fitness class or only 10 minutes on the elliptical, I need to remind myself that every little bit helps.
Wish me luck!
Follow this link to a wonderful blog on the benefits of exercise for mental illness by Natasha Tracy : Motivate Exercising for Mental Health – Exercise and Mood.
Here is a very helpful like to a WebMD article on Exercise and Depression.
You can find Liana M Scott on GooglePlus, @lianascott on Twitter and Pinterest.
APA Reference
Scott, L. (2013, August 11). Exercise To Help Combat Depression, HealthyPlace. Retrieved on 2023, November 29 from https://www.healthyplace.com/blogs/copingwithdepression/2013/08/exercise-to-help-combat-depression
Author: Liana M. Scott
You're so right! I know I should go and I want to go but I'm nervous about going in for that first time. Besides, it's easier to lay in bed and read. I'm almost ready to go, though!
Good luck!!! I also have severe depression,anxiety and panic disorder and find it very difficult to exercise and go out in public
Doubtlessly, depression indicates frequent and serious up to date mental problem. Therefore, each recommendation to overcome this mood disorder is welcomed. Your suggestion on exercise as proved acting to combat depression shown up, also useful remedy. But in daily practice this recommendation is very difficult undertaking to implement at patient who suffer from depression. It ought to make effort to push a depressed patient to move on, because in depressed people haven't got any motive and wild for exercise. The issue becomes more concerned when it is known the fact that depression treatment is long standing process. These and many others therapeutic difficulties of depression thwarted successful treatment and management of this dangerous psycho-somatic disease.
Good luck!!!! I am going back to the gym today too for the same reasons you are.
Awesome, Rose! Good luck!
Leave a reply