When A Depression Trigger Sneaks Up On You
When a depression trigger sneaks up on you, there is no time at all to prepare yourself. I suffered such a depression trigger this past week that sent me down a very dark rabbit hole, very fast.I have been planning something for several months involving me and my best friend, something that we are really looking forward to. A few days ago, after having made several compromises, a big piece of my plans finally came together. It wasn't exactly what my friend and I had planned but it was very close. I was so happy, so excited, that all I wanted to do was share my news with her. I contacted her right away and gave her the great news. Her response was essentially, "That's all? Well, that's not really good enough." I'm paraphrasing, but you get the point.
Depression triggers can set off a series of rapid emotions.
[caption id="attachment_1469" align="alignleft" width="280" caption="By Theeradech Sanin, courtesy of freedigitalphotos.net"]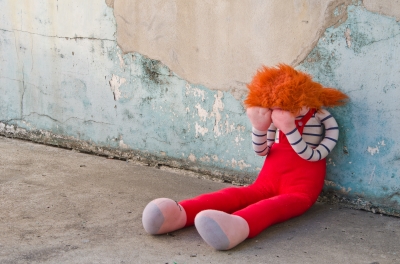 [/caption]
I was wrecked. In a matter of seconds, I went from being over-the-moon with elation to plummeting down that rabbit hole, unbridled. The depression trigger set off a series of rapid emotions. I was speechless and wanted to scream all at the same time. I wanted to cry but was too numb to do so. I wanted to throw up.
The feelings lasted all day, during which I kept reliving the incident trying to figure out why this had affected me so badly. I came up with two reasons; one physical and one emotional. I figured that physically, I had suffered a peri-menopausal burst of hormones. Some kind of chemical catalyst. Emotionally, I felt burned by my best friend's intense negativity.
It was the fear of falling further down the hole that made me use one of my cognitive behavioral therapy (CBT) techniques. I reached out for depression support and it made all the difference. I gained another person's perspective on why my best friend may have reacted so negatively. More importantly, I received validation - that the disappointment I felt was perfectly normal, albeit slightly amplified (understatement).
This depression trigger snuck up on me, knocked me off my feet and kept me out of the game for the whole day. I'm not sure how or if I could have avoided it but at least, for next time, I may be better able to recover on my own.
APA Reference
Scott, L. (2013, November 10). When A Depression Trigger Sneaks Up On You, HealthyPlace. Retrieved on 2019, September 21 from https://www.healthyplace.com/blogs/copingwithdepression/2013/11/when-a-depression-trigger-sneaks-up-on-you
Author: Liana M Scott