My Last Post With the 'Coping With Depression' Blog
After just over a year of blogging for HealthyPlace, it's time for me to move on from co-writing Coping With Depression. I've written dozens of blog posts, spoken on the HealthyPlace YouTube channel, and had hundreds of conversations with you. With each post I've written, I've grown as a writer and survivor of depression.
Writing for HealthyPlace has taught me that I can be a leader in my mental health recovery. I have a voice that depression cannot take away from me and HealthyPlace has been a platform for me to share that voice of mine.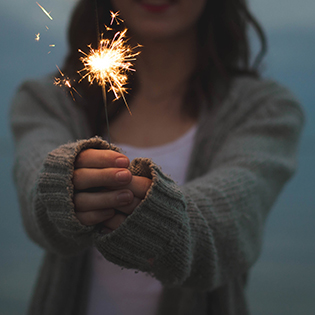 By sharing what works for me in managing my depression symptoms, it's made me take a close look at which habits are working for me in maintaining wellness, and which are not. Hearing your feedback through your comments has been a strong reminder that I am never alone in my struggle.
Sharing your story, no matter where you are in your recovery journey, is an incredible experience. I recommend it. You can start by commenting on HealthyPlace and sharing what you are comfortable with. Start small, gain confidence, and think about what you've learned on your journey so far. No matter how alone you feel with your depression symptoms, I promise you are not the only one who feels that way.
I leave you in the talented hands my friend and co-writer of the Coping With Depression blog, Jennifer Tazzi.
I carry my writing torch onward with my personal mental health blog, Daisies and Bruises: The Art of Living With Depression. I hope you will join me there.
Keep reading, keep fighting! Thank you for your support.
You are worth it,
Erin Schulthies
You can also find Erin Schulthies on Twitter, Google+, Facebook and her blog, Daisies and Bruises: The Art of Living with Depression.
APA Reference
Schulthies, E. (2015, April 9). My Last Post With the 'Coping With Depression' Blog, HealthyPlace. Retrieved on 2022, August 11 from https://www.healthyplace.com/blogs/copingwithdepression/2015/04/my-last-post-with-the-coping-with-depression-blog
Author: Erin Schulthies
I enjoyed your posts and I plan to find your blog and follow it. You will be missed. Thanks for sharing.
It's sad to see you go. You are definitely my favorite blogger here at HealthyPlace, but I understand it's time for you to move on. Thank you for all the wisdom and inspiration you've shared over this last year.
Leave a reply