The Future Of Schizophrenia
A New Dawn for Schizophrenia
Slipping through the cracks of the mental health system is all to easy for people who suffer from schizophrenia. Some of us wander the streets homeless. Others, end up in shelters and community homes. Though this is a common scenario today, in the future it will be less so. As bleak as the present may seem for many people, there will be a time when people with schizophrenia will defy the stereotypes that are associated with our illness. The reasons for this are as follows:
Better Treatment for Schizophrenia
Schizophrenia, though severe, is becoming increasingly treatable. Schizophrenia treatment options are expanding and some day nearly everyone with schizophrenia will lead a better quality life. Scientists are forming new types of drugs and treatments that will one day greatly mitigate the effects of this illness on its sufferers. Nearly everyone will receive some form of relief from the devastating voices and delusions which now control their lives. These newfound medical advances will form the groundwork of our eventually resurgence from the depths of psychosis. We will one day be thrust onto the world stage, free from the most debilitating effects of our illness.
Decreased Stigma Against Schizophrenia
The stigma associated with schizophrenia will eventually become trivial. The reason being that people will begin to realize that schizophrenia is a treatable illness. More of us will lead quality lives in the community. We will be seen and heard on a consistent basis by others, living lives not so different than themselves. People will begin to empathize with our illness and see us not as "schizophrenics," but people with a disease that is attached to our true selves.
Increased Access To Treatment for Schizophrenia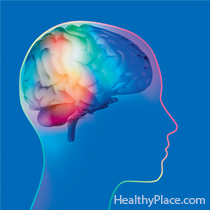 Access to treatment will increase once communities realize the value of mental health treatment. They will realize that most of us can be helped through different treatment options that will be available to us. They will realize that not providing mental health services is more costly than ignoring the problem. Even the most impoverished person with schizophrenia will be able to treat their schizophrenia regardless of financial status.
Increased Functionality
More of us of will be able to work and function in society in ways that are beneficial. With the proper medical care and support we will learn to be productive citizens that contribute to society in meaningful ways. This is not to say that we will not have issues, but they will seem trivial in comparison to schizophrenia today.
Future Schizophrenia Cultural Identity
As impossible as it may seem, we will begin to form our own cultural identity. We will form new types of artistic expression never before seen or experienced. This will have started with the likes of Louis Wain, Vincent Van Gogh and Wesley Willis, and will end with a legion of others yet to be discovered. Our unique perspective on life, and the pain brought upon by our illness will become a launching point for new types of artistic expression.
A Stronger Voice In The Community
With our decreasing symptoms will come an increasing voice in the community. Our viewpoints will be heard and listened to, as the stigma is eliminated. We will demand better treatment, access to care and a better life, and our voice will be heard. People with schizophrenia comprise 1% of the population. We cannot forever hide in the shadows of our paranoia and illness. We must fight for our rights.
A Future Quality Life for People with Schizophrenia
Our illness will one day be controlled to the point of being nearly unrecognizable. The voices and delusions associated will cease to exist. With it will come a newfound happiness and good quality of life. Even the sickest of us will be able to find some relief of symptoms.
A Time Of Change
These changes will not happen overnight. They may not even happen in my lifetime. They will occur someday; I firmly believe this and I hope to live to see them. If not, I will be lying in my grave with a grin painted on my face at the coming tide. Things will change, just as they always have. Syphilis, polio, smallpox and many others, are now maladies of yore. Psychiatric illnesses will one day be likewise as treatable. The brain, as complex as it is, has many secrets yet to be revealed. The locks will one day be broken and a new dawn will begin. I just hope to see it.
APA Reference
Hoeweler, D. (2014, July 2). The Future Of Schizophrenia, HealthyPlace. Retrieved on 2019, October 18 from https://www.healthyplace.com/blogs/creativeschizophrenia/2014/07/the-future-of-schizophrenia
Author: Dan Hoeweler
I don't know when an actual "cure" is coming, but it will definitely continue to improve.
Leave a reply