Schizophrenia, Schizoaffective Disorder and Smoking Cigarettes
Many people with schizophrenia and schizoaffective disorder smoke cigarettes. I should know -- I have schizoaffective disorder and I smoked for years. But I didn't know that as many as 90% of people with schizophrenia smoke cigarettes (Nicotine-Tobacco-Cigarette Smoking Addiction). I'm glad I didn't know that when I was trying to quit three years ago.
My Story of Schizophrenia, Schizoaffective Disorder, and Smoking Cigarettes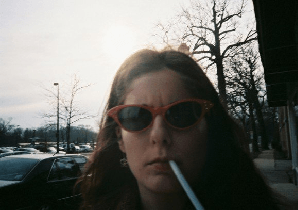 I started smoking in high school, but my smoking didn't really take off until I was diagnosed with schizophrenia in college. After I told my mom over the phone that people were following me -- various people from a friend's father to Beatle George Harrison -- she came from our home in Chicago to the Rhode Island School of Design in Providence, Rhode Island. She moved us to a bed and breakfast where smoking wasn't allowed but I smoked cigarette after cigarette in the bathroom with the window wide open in the middle of December. I needed the nicotine. I was trying to finish up my semester, in the middle of a psychotic episode no less.
Later my diagnosis got changed to schizoaffective disorder, but that didn't diminish my urge to smoke.
Cigarettes became my best friend. I would smoke when I was stressed out, bored, or when I really wanted to enjoy a moment. At my worst, I was a 2 ½ pack a day smoker. Chain smoking calmed me down when I was hearing voices. When I was having my one and only psychotic episode in Rhode Island, my voices taunted me for smoking, and they still do, even though I haven't smoked in over three years. I guess my voices didn't get the memo.
Schizophrenia, Schizoaffective Disorder, and Quitting Smoking Cigarettes
One day, I coughed painfully through a really bad cold, and I was so congested. It made me realize how much I really like breathing. So, I decided to quit smoking. I used the patch to help me quit. I also sucked on lots of mentholated cherry cough drops and drank lots of Cherry Coke. After I quit I tried to cut back on sugar because people with schizophrenia and schizoaffective disorder are very susceptible to getting type 2 diabetes, a double whammy from the weight gain triggered by the antipsychotic medications most of us take. But cutting back on sugar made me crave cigarettes again, and cigarettes are a bigger threat to health.
I'm really proud of myself for having quit smoking. I feel like since I accomplished that, I can accomplish anything. But at the same time, I really miss smoking cigarettes. I miss my best friend. I also have an anxiety disorder, and cigarettes really helped with that. One of the books I read to help me quit smoking calls this "the smoker inside," and that smoker may never go away. But it can whine away all it wants because I am never going to smoke another cigarette. The vast majority of people with schizophrenia smoke cigarettes. So every day I don't smoke, I am beating the odds. You can too.
Photo by Elizabeth Caudy.
Find Elizabeth on Twitter, Google+, Facebook, and her personal blog.
APA Reference
Caudy, E. (2015, May 19). Schizophrenia, Schizoaffective Disorder and Smoking Cigarettes, HealthyPlace. Retrieved on 2023, November 29 from https://www.healthyplace.com/blogs/creativeschizophrenia/2015/05/schizophrenia-schizoaffective-disorder-and-cigarettes
Author: Elizabeth Caudy
Thank you. I smoked pre diagnosis since I was 22 years old. I am good at quitting but after a couple weeks, I have anxiety. I joined my states quit program, last time with it I got a couple months in not smoking. I have heard funny things one time I that I quit. I also hear good things. I think I have the anxiety when I wake up on my medicine, its hard to get going and I would smoke a couple as I got awake, and I believe I need to get up early to get the patch going. I have a panic card and ativan. The 20th is my quit day.
So frekin dum stop smoking campains using scare tatics if mental illness is the reason they smoke.when smoking is addictive and when stressed a smoker tends to smok e more this analsis is pure evil. Gett over it.
Please if you are not familiar with the #jenny campaign take the time to watch this and share it with your friends. Lets help people to understand mentL illness a little better so it will be stigmatized less.
The more awareness the better for everyone!!
Leave a reply