Lack of Exercise Negatively Affects My Schizoaffective Disorder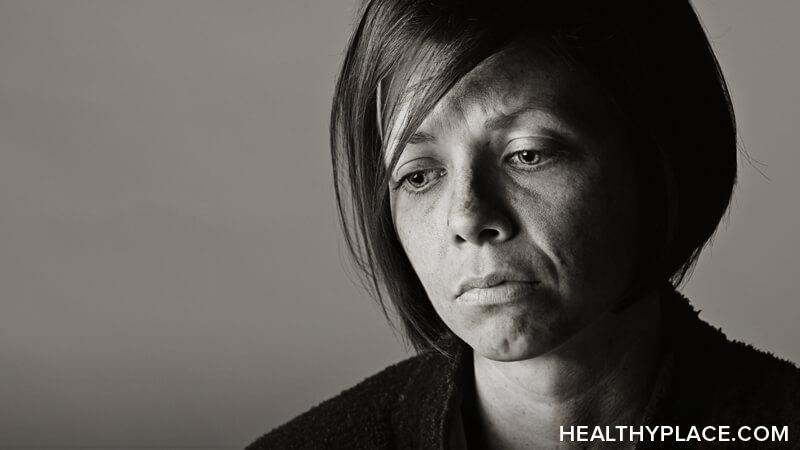 My current lack of exercise is hurting my mental health. As I write this, it's the end of February with no end in sight to a particularly brutal Chicago winter. We've been pummeled with snowstorms and numbing cold almost daily. I know I need to get outside and walk or do some kind of exercise, but when I look outside at the l drab and gray landscape and the snow keeps falling from the thick blanket of clouds over the sky, I just can't find the motivation. And this lack of exercise is having a very negative impact on my mental health.
Lack of Exercise Is Bad for My Schizoaffective Brain
I realized that a lack of exercise is detrimental to my schizoaffective disorder when I exercised last week and, as always, it lifted my spirits. One sunny day, I walked home from therapy—nearly a mile. And the next day was filled with sunshine so I simply took a walk around the block.
I used to run every day and I was doing really well at that time. I stopped because I felt so pressured to run every day that it began stressing me out instead of relieving stress. I dearly wish I hadn't stopped running. But I just don't feel like I have it in me to start again, even in the spring. My plan is to stick to walking and go on lots of long walks.
I prefer long walks to running because I can wear street clothes and because I can carry things I need like a purse or an umbrella. I also prefer exercising outside to going to a gym. Something about being out in the elements, with the sounds of nature really buoys me up.
Lack of Exercise Aside, I am Still Proud of Myself
I am not doing very well with my schizoaffective disorder right now. You'd think that if I know going outside for a walk, even in the snow, would make me feel better, I would just do it, right? But I can't right now and I don't know why.
Still, I'm proud of myself. I got up this morning, bathed, and kept myself busy. Believe me when I say that bathing can be no small feat for me. And, I'm writing this article to you—always a mood booster.
I think a lot of people can relate to knowing that something would be good for them, but we can't push ourselves to do it. Lack of exercise is what's hurting me. But I am grateful for my victories. I stopped smoking, and I push myself away from unhealthy food choices. But if I think too much about the food I eat, I'll just get even more stressed out.
I am proud of myself that I quit smoking—by the time this article publishes, I'll have celebrated my seventh-year anniversary since quitting. I don't think I could quit smoking now—I'm so glad I quit when I did.
But I didn't go out for a walk today. There's no point in beating myself up over the lack of exercise. Who knows—maybe it's a good thing. When I went for my walks last week, I almost slipped several times on the ice. Excuses aside, I can always do better tomorrow.
APA Reference
Caudy, E. (2019, March 14). Lack of Exercise Negatively Affects My Schizoaffective Disorder, HealthyPlace. Retrieved on 2023, December 8 from https://www.healthyplace.com/blogs/creativeschizophrenia/2019/3/lack-of-exercise-negatively-affects-my-schizoaffective-disorder
Author: Elizabeth Caudy
Hi Elizabeth,
I am doing some work for an assignment for uni to do with mental health as a part of my studies, I would love it if you could give me some feedback to help me in order to write this presentation in regards to Schizophrenia.
I always have appreciation for you Elizabeth. I'm feeling the same and it's my kid who has schizo spectrum. But, my issue is that she's in residential treatment right now. She's 14 and doesn't want to come home at discharge. She wants to live with her delusion who has a house. I definitely think even neurotypical sadness saps the motivation. I appreciate all of you! Xoxo
Since I can't walk at the moment because of feet issues I try a dvd and only do the upper movements. It's better than nothing. Inside too .... because the weather changes here in Texas so quickly. I think if you just start without ? , the motivation comes. I will hope you can get outside soon and continue your routine. I lost over 120 pounds years ago, took me a year. Now I am yet again having to loose the weight. Exercise is the only way for me and your right about it lifting your mood and helping with your disorder. Sometimes my disorder debilitated me so bad it was out of the question. Another round to start over. ?
I have just recently found your blog and I love it. Thank you for posting this video and writing about your journey. I have recently been diagnosed with this and you inspire me to keep fighting. I never really understood why I felt the way I do and hearing about your journey motivates me. Right now, I am also in the lack of exercise phase and hearing about how you are taking walks with other people and forcing yourself to at least try encourages me to do the same. Please keep posting all of these wonderful videos and written entries. I really appreciate it. You are INSPIRING.
Leave a reply