The Opposite of Addiction
Yesterday I was thinking about the nature of addiction on a road trip I was on. The drive served to provide me with a few thoughts I'd like to share.
What is Addiction?
First, there are many things that come to mind when I think of addiction: death, degradation, lies, etc. But what about the opposite of addiction? I came up with one word: Love. Okay, before you click away from this page, stay with me.
Addiction, as it goes without saying, comes in many forms: drugs, sex, money, food, material possessions, and the list goes on. The various manifestations of addiction contribute to broken dreams and many lives lost.
Love is the Answer
The opposite of these destructive forces, I believe, is love. Love can combat the darkness of addiction and provide a glimmer of hope to those who are lost. This love comes in many forms. It can be found in the form of the family member who is there for the addict crying out for help. It can be found in the counselor who makes that crucial connection with a client who is resistant to treatment. And it can be found at the 12-Step meeting where the addict hears the message of recovery for the first time.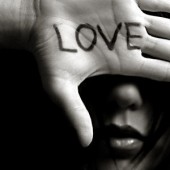 After all, isn't this all any addict can ask for? So many addicts have dealt with trauma, loss, and failure. This antidote of love is something that can be used to help heal the brokenness that the addict has experienced in their lives.
I know the healing power of love. When I was in active addiction I was blessed to have key people in my life who served to soften the blows that my disease dealt me. That is not to say that I did not do damage to myself. But, through the (tough) love and care I received, I found a way through my illness.
Unfortunately, not every addict receives this love. But I believe that each one deserves it, no matter how far down the path of destruction he or she has traveled. Love is capable of healing the deepest wounds; the ones that cannot be seen.
Consider how you can reach out to help someone in need. Even if you feel like you are in need of help yourself, being there for someone else may provide you with the feeling of love that will touch your soul and give you a sense of peace you just may need.
APA Reference
Shallowhorn, K. (2012, October 15). The Opposite of Addiction, HealthyPlace. Retrieved on 2022, December 7 from https://www.healthyplace.com/blogs/debunkingaddiction/2012/10/the-opposite-of-addiction
Author: Karl Shallowhorn, MS, CASAC
Love is an addiction! It releases many of the same neurological pleasure signals as many drugs. People can absolutely be addicted to love. This does not answer the true question: what is the opposite of addiction?
Love...is indeed the answer. Nice post, Karl.
Leave a reply