Can Recovering Alcoholics Eat Food Cooked with Alcohol?
Alcoholics often wonder if it's safe to eat food cooked with alcohol. After all, alcohol is used to cook many foods: pasta sauces, chocolates, jams and even cakes. Recovering alcoholics are often faced with the question, is it safe for me to consume this food or not?
Cooking Food With Alcohol and Temperature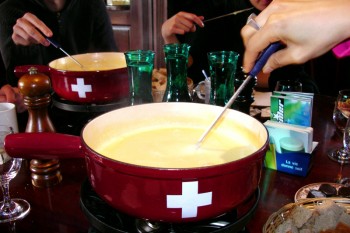 We've all heard people say that the alcohol itself cooks off during heating and therefore it will not have a chemical effect on you if you eat, for example, fish with a sherry-based sauce. But alcohol does not all cook off: the alcohol retention in food depends on the method in which it is cooked and the type and amount of alcohol used. Of course, some recipes, such as certain salad dressing recipes, don't involve heating at all, and then the alcohol content is unaffected.
Even Cooked Alcohol Can Be Triggering for Recovering Alcoholics
Some foods can be addiction triggers for recovering alcoholics even if they have negligible alcohol content. Personally, I try to avoid foods and beverages that remind me of alcohol. Slight fermentation can be enough for me to have a visceral memory of drinking alcohol--and that's not something I want to encourage. Of course, ultimately everyone must decide for themselves what does and does not cause a problem for them when it comes to cooking with alcohol or alcoholic beverage-flavored food.
Certain foods I will eat at certain times but not others. For example, many recipes I like call for rice wine vinegar. It smells strongly alcoholic and I will not consume it raw, but I will use it for some cooked recipes. Even at that, I reduce the amount that the recipe calls for.
Foods Cooked With Alcohol You May Not Know About
Here is a list of foods , cooked and uncooked, with alcohol that we, as recovering alcoholics, may wish to be cautious about:
Kombucha
All wine vinegars
Cooking wines
Sauces: bearnaise, bordelaise, many pasta sauces and some barbecue sauces
Dessert glazes and compotes
Tiramisu, bananas foster, cherries jubilee
Beer bread, beer-battered fish and chips
Liquor-filled chocolates
Fondue
Champagne-flavored jams
"Non-alcoholic" beer and wine (which contains trace amounts of alcohol)
Video About Eating Foods Cooked With Alcohol
What are your experiences with eating foods cooked with alcohol in alcoholism recovery?
APA Reference
Lesley, K. (2015, April 13). Can Recovering Alcoholics Eat Food Cooked with Alcohol?, HealthyPlace. Retrieved on 2019, September 16 from https://www.healthyplace.com/blogs/debunkingaddiction/2015/04/can-recovering-alcoholics-eat-food-cooked-with-alcohol
Author: Kira Lesley