Talking to Children About Addiction and Recovery
Talking to children about addiction and recovery may put recovering parents in a tough spot. Parents in early addiction recovery often struggle with explaining their drug or alcohol addiction to their children. Depending on their ages, some details of addiction are too graphic or complicated for children to understand. It's important for the recovering parent to carefully consider the needs of the child. However, the parent's need for privacy during such a challenging and tumultuous process must be respected, too. Here are some suggestions to navigate talking to your kids about addiction and recovery.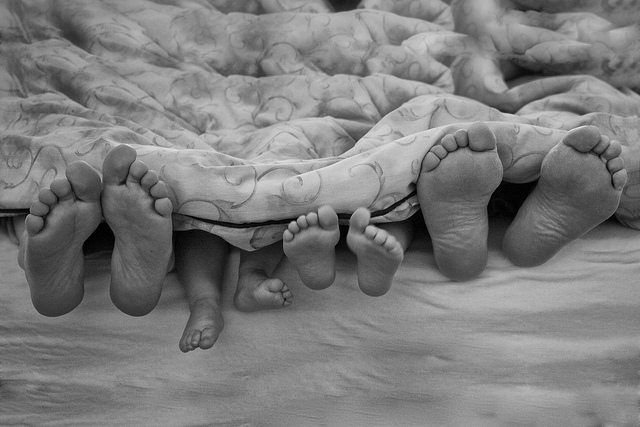 In all the changes that a family will experience when an adult enters addiction recovery, some are more obvious to children than others. For instance, if a mother or father lives at home and is very active in their child's daily life, the child is going to notice when that parent is gone for a few weeks to attend rehab. However, if the biggest upheaval is that parents empty their liquor cabinet, the kids may or may not notice the changes right away.
Just remember that children are far more observant and intelligent than most adults give them credit for. You may find yourself trying to explain the disease of addiction far earlier than you originally thought. That's why it's best to prepare yourself early.
Talking to Children About Addiction and Anonymity
Most children do not understand the concepts of anonymity or addiction, let alone the need for them to coexist. Most recovering addicts I know are fiercely protective of their anonymity as it is the cornerstone of their recovery. Anonymity is especially important in early addiction recovery as you learn how to change your habits and regain control of your life.
While children are so endearing because they do not filter their thoughts, their lack of filter also makes them a threat to your anonymity. If your little one shares every detail of her life with everyone, including strangers, you can almost bet she will repeat whatever you tell her about your addiction. It may be obvious to most parents, but your child's need to understand what is happening does not trump your need for privacy. If you cannot or do not want to risk breaking your anonymity, you're better off shading the truth a little, at least until your kid gets older.
How to Explain Addiction and Recovery to a Child
There is no substitute for professional psychiatric advice before a delicate conversation with your children about addiction and recovery. If you are fortunate enough receive medical treatment for your addiction, ask your healthcare provider about family counseling services. This will not only help facilitate a conversation with your kiddos, but also possibly present an opportunity for growth and healing within the family.
A little bit of research on this topic generates more online resources than can be mentioned, but one exceptional find was on the Centre for Addiction and Mental Health (CAMH) website. CAMH's online informational packets explain the psychiatric impact of addiction on children, including the various mental and emotional stages. CAMH's five key points of explaining addiction to children are:1
Let children know that their family member has a health problem caused by alcohol or drugs.
Reassure children that they did not cause the problem.
Explain to the child that it is not their responsibility to take care of the addict.
Encourage children to continue the activities and interests they enjoy outside the home, such as sports or drama.
Help children identify an adult you both know and trust. This person is someone for them to contact in case they need to talk to someone about what is happening or how they feel.
Another resource, published by the South Australian Government, is a website for Child and Youth Health. If you are looking for simple sentences to explain the concept of addiction to pre-teens, try the article Addiction - when you just can't stop.2
Remember to remain true to your own needs while looking out for the wellbeing of your family and children. While it is easier said than done, your recovery from addiction needs to come first. The greatest gift or protection you can provide your children is to recover from your addiction.
Sources
1 Explaining addiction to children . (n.d.). Retrieved October 22, 2015.
2 Addiction - when you just can't stop. (2015, January 27). Retrieved October 22, 2015.
Image courtesy of Flickr user jeff_golden.
You can find Becky on Facebook, Twitter, Google+ and her website.
APA Reference
Doyle, B. (2015, October 22). Talking to Children About Addiction and Recovery, HealthyPlace. Retrieved on 2023, December 6 from https://www.healthyplace.com/blogs/debunkingaddiction/2015/10/talking-to-your-children-about-addiction-and-recovery
Author: Becky Doyle
It is important to let children know the consequences of addiction. Meanwhile Internet addiction is quite exposed to children and teen and it should not be underestimated.
It's so interesting you bring up Internet addiction in children, because I chose to write this article instead of one about how prevalent it is in children right now. We're talking g astronomical numbers. Perhaps I should blog about that next time?
Leave a reply