Winter Blues and Addiction Recovery
The winter blues are here and for those of us in all types of recovery, they can be especially tough (Stop Letting Winter Depression Freeze Your Happiness). If you're a recovering addict or alcoholic with the winter blues setting in, you are not alone.
Post-Holiday Winter Blues
Winter is here but the holiday excitement and festivities are over. For me, this time of year always brings a let down and a touch of the blues (How To Deal With The Winter Blues). After all the hustle and bustle of the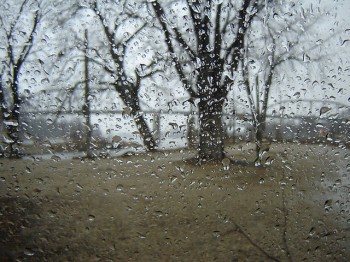 holiday season, I feel some some sadness getting back to the normal routine. In addition, for many of us, the short days and scarcity of sunlight bring Seasonal Affective Disorder. Whether we are in recovery from alcohol, other drugs, gambling, sex, food, or anything else, feeling sad, blue, or depressed can be a major addiction trigger.
My winter blues were particularly acute the day after Christmas. I felt somewhat adrift, rudderless. Even though rationally, my mind knew I had a lot on my plate, and I did have goals and dreams to work toward, my emotions and psyche would not listen to my mind.
For reasons I do not understand, the winter blues have gotten a bit better over the last couple weeks. Perhaps some of that is because I started to get back to my normal routine, even though I did not really want to. I do not have a cure for the winter blues, I can only tell you how I try to deal with it. I pray to have the uncomfortable feelings removed, and to be shown the way of my Higher Power. I do this despite the fact that I struggle with faith in the Higher Power to which I pray. It's not an easy relationship, but that is ok. In addition, I try to show up for obligations (like work, recovery meetings, and school), keep taking my body and mind where they need to be and hoping my emotions will follow. When I feel adrift, I try to remember to do the next right thing.
Granted, it is only January, but so far these simple tools seem to be helping. If you are a recovering addict and you experience winter blues, please share your experiences and thoughts below (take a Short Depression Test). And please know you are not alone.
You can find Kira Lesley on Google+, Facebook and Twitter.
photo courtesy of ProfDEH at en.wikipedia.com
APA Reference
Lesley, K. (2016, January 11). Winter Blues and Addiction Recovery, HealthyPlace. Retrieved on 2023, December 5 from https://www.healthyplace.com/blogs/debunkingaddiction/2016/01/winter-blues-and-recovery
Author: Kira Lesley