Adult ADHD Christmas Wishlist
Before I get into the tofu and potatoes of this Adult ADHD Christmas wishlist post, let me apologize to those of you who do not celebrate Christmas or have a Christmas wishlist. I'm sure it can be frustrating to be left out during this season and I know that maybe I stink for being politically incorrect. I do believe that all of the items on the following wishlist, though, could be for any Adult ADHD holiday and that I am in the process of wrapping my family's Christmas gifts and that's why this post is titled what it is.
Gift Ideas for an Adult with ADHD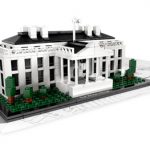 What to get that special someone with Adult ADHD this Christmas? Well, I have a lot of suggestions and I'm certainly going to share more than a few. My first suggestion is an oldie, but a goodie. Legos. Legos have a list of rules that you can easily complete without needing to think a lot. I really feel that it's important for us adults with ADHD to have periods where we don't need to think or worry ourselves about how we can't do this right or we can't do that right. You just put the blocks together and then you have made the exact thing you intended to make. It's beautiful.
Colorfall is amazing. It's like Legos, but you buy it once and then you keep making things.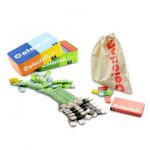 The colored tiles are like dominoes and you set them up in a specific pattern (provided by the game). And, then you knock it over. It's pretty and you still do not have to think about life very much during it. It's a really great escape and super pretty. Games are so totally not for children only - I really, really mean that! Games are meant to take you out of your head and into something tangible. Colorfall can do that. Also, check out the other games Marbles offers for ADHD by typing ADHD into their search bar.
What else do I want? Well, besides everything, I also really believe this fits onto my wishlist: a 2014 planner. It needs to be something easily accessible and something that I CANNOT put into a bag and forget about. It should maybe go on a wall in the house that gets look at a lot and there should be some time scheduled each day to look at it and to update it. Sounds easy, but I have never done this successfully. I'll still try it again this year and see what happens. I've never had a wall planner and maybe it could do the trick.
What's on your wishlist?
You can also connect with Elizabeth Prager on Google+, Facebook and Twitter.
APA Reference
Prager, E. (2013, December 16). Adult ADHD Christmas Wishlist, HealthyPlace. Retrieved on 2023, September 23 from https://www.healthyplace.com/blogs/livingwithadultadhd/2013/12/adult-adhd-christmas-wishlist
Author: Elizabeth Prager
I would like to have in my list a Samsun S4 cellphone and a pink laddys bycicle.
Those sound like good items for a list - how might they help with your ADHD symptoms? :)
Leave a reply