Why Gratitude Is Good for Our Mental Health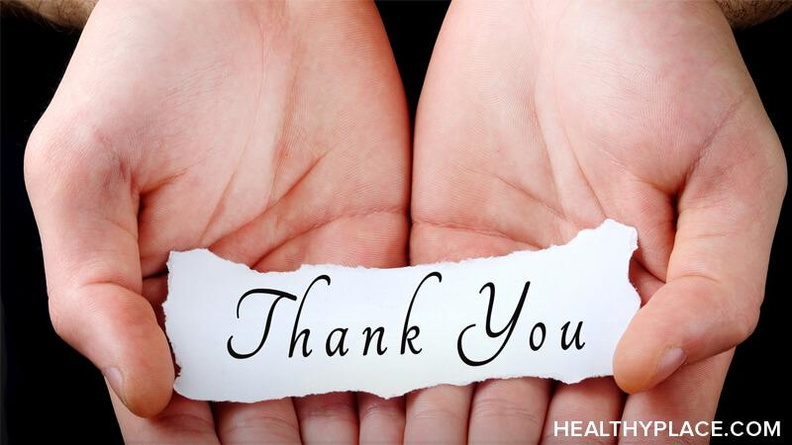 There are a variety of reasons why gratitude is good for our mental health. Gratitude simply means expressing feelings of thankfulness. During depressive episodes or in moments of deep despair it can be discouraging when people encourage you to be grateful for all you have. It causes feelings of guilt on the behalf of the depressed person. Mental health conditions such as depression or bipolar affect all types of people. Although a person's life may be filled with riches it does not eliminate the effects of depression. Nevertheless, our mental health can be helped with gratitude.
Many Reasons Why Gratitude Is Good for Our Mental Health
Gratitude is not a cure for depression but there are a variety of reasons why gratitude is good for our mental health. It is a form of coping that encourages reflection. Reflecting on the positive aspects of our lives is a good distraction away from the internal pain we may be enduring. Gratitude decreases stress and fortifies the immune system. Feelings of thankfulness help people cope with problems and encourages a more optimistic attitude. This can be difficult when your mind is clouded with emotional pain but necessary for coping with depression.
The Science Behind Gratitude and Its Effect on Mental Health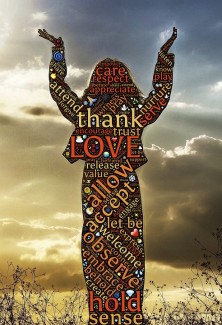 According to two studies cited in Newsweek, there is scientific evidence to prove the benefits of gratitude. A 2009 study in the Journal of Psychosomatic Research reveals that gratitude improves sleep quality. The article states that simply writing out a list of things you are thankful for will help improve sleep. In a 2006 study in the journal of Behaviour Research and Therapy conducted on Vietnam War veterans, results revealed that participants were less impacted by posttraumatic stress disorder.
These studies give supporting evidence of the positive effect gratitude has on mental health. However, it is difficult to believe that people are more depressed or worse off with their mental health because they are less thankful than others. Regardless, gratitude is good for mental health because it encourages a positive outlook when negative thoughts seem to overwhelm the mind.
Learning about mental health and listening to the stories of others who struggled with a disorder has allowed me to be grateful for my mind. I am thankful for my struggle because it has built me into the woman I am today. It gives a different perspective on the word "gratitude" and how it's used by the majority of people, including myself.
Bipolar Disorder Causes Do Not Include an Ungrateful Attitude
Prior to my diagnosis of bipolar type II, when I began to experience symptoms heavily, I went to a social worker for help. She diagnosed me with "spoiled brat syndrome." The professional believed my ungrateful attitude was the problem at hand. I stopped looking for help after that experience and was hospitalized for bipolar less than two years later.
Watch this to learn more about my diagnosis of an "ungrateful, spoiled brat."
Find Hannah on Twitter, Facebook, Google+, Instagram and on her blog.
APA Reference
Blum, H. (2016, November 30). Why Gratitude Is Good for Our Mental Health, HealthyPlace. Retrieved on 2023, December 6 from https://www.healthyplace.com/blogs/mentalhealthforthedigitalgeneration/2016/11/why-gratitude-is-good-for-our-mental-health
Author: Hannah Blum
Moved to Ga.in la there was no way to get social service had no coverage.the problem seems to increase with age.i have entered new horizens program will be 62 this month family x wifes and children get help asap not easy when you have no ins.hoping for relief .
Hi Chris! I'm sorry that this process has been a struggle but do not lose hope. One thing that may be helpful is contacting your local NAMI (National Alliance On Mental Illness" and seeing if they can help point you in the right direction. It has helped me. I know it's not easy, but keep pushing to get the treatement you deserve. You will get there! Thank you for commenting! -Hannah
Love the information you provide. Would like not only to be in the state of gratitude but teach it to others.
Thank you Tariq for the support!
Kind of same experience when therapist thought I was over reacting. Didn't go again for a year and symptoms were far worse. Finally found one that has listened for past two years. No doubt must practice gratitude and count your blessings and not list the problems. Must have that positive outlook. Erase negativity as fast as it comes in.
Thank you for your comment John! A positive outlook can really help in coping with negative circumstances.
Leave a reply