Leaving an Addiction Rehab Program
If you have just completed an addiction treatment program and are returning home, the idea of what the future holds can be pretty frightening. Your alcohol or drug rehab program provided you with a structured and secure environment that sheltered you from the stressors of the outside world and greatly minimized your triggers. You may be wondering if you can continue to stay sober, how friends and family members are going to react, and how hard it may be to adjust to life once again.
The early days of addiction recovery are going to be the most critical as it is usually the time when most people relapse (Signs and Symptoms of Alcoholic Relapse). However, you have left your rehab program armed with the tools you need to identify your triggers for using and for how to cope with cravings when they arise. It may take a little bit of effort, but you need to convince yourself that you are able to use all of the tools you have been given in order to remain successful with recovery. While you may feel as if you've been tossed out in the cold, you are not alone. You can do this.
---
Treatment Program: Lauren Hardy M.A., writes on behalf of Acadiana Addiction Center which offers a full spectrum of care for addiction treatment. The goal of treatment at Acadiana is to facilitate the clients' journey to long-term abstinence from drugs and alcohol.
---
Addiction Rehab Aftercare
You are most likely excited and relieved to be back in your own home again where you can sleep in your own bed and don't have to follow a strict daily schedule. Having complete freedom to make your own choices is wonderful, but at the same time, you may face many challenges as you adjust to life outside of addiction treatment. Recovery still needs to remain your top priority. Many drug and alcohol rehab centers offer aftercare programs and, if they don't, they will refer you to one that will best suit your needs. Aftercare programs are designed to build off of the treatment received in the addiction rehab program, allowing for continued recovery. These programs usually consist of individual and group counseling, education, and 12-step programs like Alcoholics Anonymous or Narcotics Anonymous. Additionally, family members are usually involved in your recovery plans as they are going to be your biggest source of support and encouragement.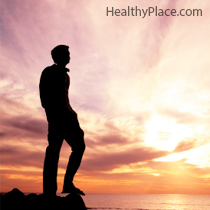 The best piece of advice I can offer, after having worked with individuals who were recovering addicts, is to take advantage of all of the services provided to you. Make sure you keep up with your counseling, regularly attend support groups, and get yourself a sponsor. If you believe that you are going to need more support, it may be more beneficial for you to go to a halfway house or transitional living program for a while instead of immediately returning home.
Helpful Techniques To Maintain Sobriety
While I would like to say that once you leave the addiction rehab program you are suddenly cured and all of your worries surrounding drugs and alcohol are gone, that simply isn't the case. Recovery from an addiction is a lifelong process and there are bound to be bumps along the way. It is more than likely that you will experience cravings and face many temptations, but there are some techniques you can use to help you fight past them. Here are some suggestions:
Call your 12-step sponsor - they are there to help you remain successful with your recovery and will be able to offer suggestions or simply listen to you talk. Your sponsor is someone who has been where you have and so they know what you are going through.
Call your counselor - if you are having a difficult time, it may be a good idea to get additional counseling to help you overcome whatever is causing you distress.
Distract yourself - do something like reading or listening to music. Go for a run or anything that will help keep you occupied until the cravings have passed.
Avoidance - by staying away from old friends, places, and things that you associate with the past, it can help to prevent some cravings from developing.
Stay active - When you are experiencing drug or alcohol cravings, free time is not your friend. Do things that keep you busy throughout the week such as taking a class, joining an exercise group, or anything else that you enjoy.
Reward yourself - when you make it through a tough time without using drugs or alcohol, take the time to do something nice for yourself.
Things will get easier as you learn to manage your addiction recovery, but it is going to take a lot of dedication on your part. If you want to continue to lead a sober life, then you have to give recovery everything you've got.
This article is part 3 of a 3 part series.
Leaving an Addiction Rehab Program
You can also find Lauren Hardy on Google+.
APA Reference
Hardy, L. (2014, July 10). Leaving an Addiction Rehab Program, HealthyPlace. Retrieved on 2023, December 3 from https://www.healthyplace.com/blogs/mentalhealthtreatmentcircle/2014/07/leaving-an-addiction-rehab-program
Author: Lauren Hardy, MA