Suicidal Ideation: Admissions Criteria and Treatment Options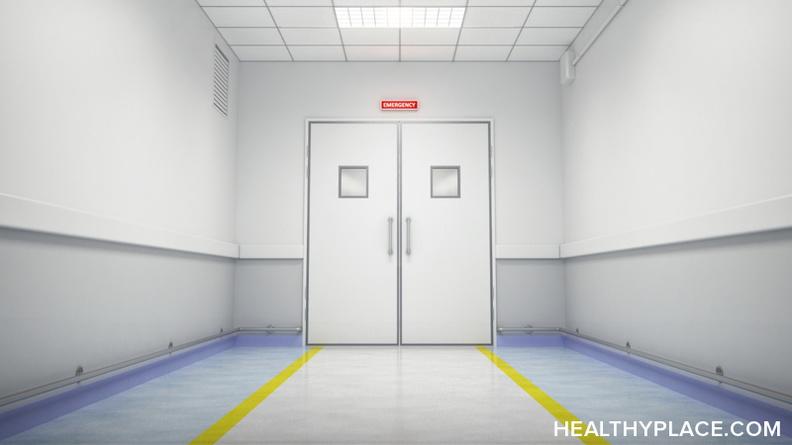 I know that, to some individuals, it may be hard to believe that anyone who has had thoughts about ending his or her own life may not meet the requirements needed to be admitted into an inpatient mental health program. However, there is a distinct difference between suicidal thoughts and being actively suicidal (Going From Suicidal Thoughts To A Suicide Attempt). Individuals who are actively suicidal have actually taken steps to end their own lives and may have plans laid out. On the other hand, those with suicidal ideation tend to just have fleeting thoughts about taking their own lives, but no real plan.
---
Treatment program: Lauren Hardy M.A., writes on behalf of North Tampa Behavioral Health who provides state-of-the-art treatment programs for those struggling with behavioral health and substance abuse issues.
---
Suicide Admissions Criteria for Most Inpatient Programs
Acute inpatient hospitalization is the most intensive level of psychiatric care that includes multiple interventions in a 24-hour secure and supervised treatment environment. The goal of inpatient programming is to stabilize patients who are displaying acute psychiatric conditions associated with a sudden onset, severe course, or an exacerbation of symptoms associated with a more persistent, occurring mental health disorder. In order to identify those most at risk for harming themselves, there is a strict set of criteria that will determine whether or not an individual should be admitted to this highly structured treatment environment.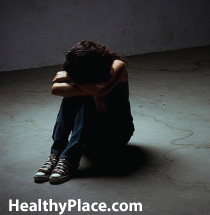 The following criterion is used by many inpatient psychiatric treatment centers when determining if someone needs to be admitted for suicidal ideation:
Individual has been evaluated by a licensed clinician and demonstrates symptoms consistent with a DSM-IV-TR Axis I (ex. depression, schizophrenia, substance abuse) and II diagnosis (personality disorders, autism).
The patient is a serious threat to him or herself or to others, which is evident by one of the following:

Current plan or intent to harm self with available lethal means
Recent severe self-harming behavior or suicide risk with continued imminent risk due to poor impulse control or the inability to plan for their safety
Imminently dangerous inability to care for one's own physical needs or to participate in such care as a result of disorganized or bizarre behavior
Other similar clear and reasonable evidence of imminent harm to self
If the intake assessment determines that you are indeed at risk for harming yourself, then you will be admitted to the inpatient treatment program and placed under around-the-clock monitoring until the crisis has passed and stabilization has been met. During this time, a treatment plan will be developed that includes specific goals to be met during hospitalization. After stabilization has been achieved, an individual can then choose from a number of other treatment options to ensure continued care.
Suicidal Ideation Treatment Options
If intake specialists believe that an individual can be safely maintained and effectively treated in a less intensive level of care, then he or she is not going to be admitted to an inpatient program. If this is the case, then there are other levels of mental health treatment that have been known to be beneficial to individuals who are experiencing suicidal thoughts. Some additional treatment options may include:
Residential treatment: This type of mental health treatment is a live-in treatment program that specializes in the treatment of psychological problems, including the presence of suicidal ideation. Residential programs can be good for individuals who need to step away from the stress of the outside world and are in need of a more structured environment while they heal.
Intensive outpatient program (IOP): These types of treatment programs are for patients that no longer need constant supervision, but still need an intensive therapeutic interventions. IOPs are designed to accommodate work and family life while still getting the treatment you need for suicidal thoughts.
Partial hospitalization program (PHP): Similar to IOP, this is a comprehensive, short-term treatment program that is for patients who don't need 24-hour monitoring but are still experiencing psychiatric symptoms that they need help managing.
Traditional outpatient counseling: This type of mental health treatment typically includes an individual meeting one-on-one with a therapist on a weekly basis until both feel that these sessions are no longer needed.
The type of treatment that you should ultimately participate in is going to be determined based on each individual's specific needs. However, even if you do not meet the criteria for inpatient admission for dealing with thoughts of suicide, rest assured that there are other treatment options available for you.
Related Articles on Suicide, Suicidal Thoughts
You can also find Lauren Hardy on Google+.
APA Reference
Hardy, L. (2014, October 2). Suicidal Ideation: Admissions Criteria and Treatment Options, HealthyPlace. Retrieved on 2023, December 3 from https://www.healthyplace.com/blogs/mentalhealthtreatmentcircle/2014/10/suicidal-ideation-admissions-criteria-and-treatment-options
Author: Lauren Hardy, MA
How does someone go to an urgent care to see a doctor for a valid real medical issue, and end up getting into an ambulance 8 hours later thinking hes going to another hospital for a
'procedure", I am his fiance, but in his medical crisis, his sister wouldnt allow me to see him, and while the nurse and doctor say he was in his full unaltered mind, he was gravely disabled and had to go to a hospital, that he was not 5150, no criminal charges, no judge, nothing but he was taken anyway
I know people who have been released from Psychiatric Emergency Care Unit without a bed in the actual hospital which provided treatment after attempting suicide Or when still fealing suicidal.
Other people I know who need help are frightened of how unsafe the hospitals are.
My treatment as an outpatient included having a 'mental health technician yell at me for not being greatful I wasn't a boat person. After that I would not let the staff past the door.
very helpful had to go in and do a check-in lately.
Leave a reply