Emergency Plans for Mental Health Crises Will Help Your Child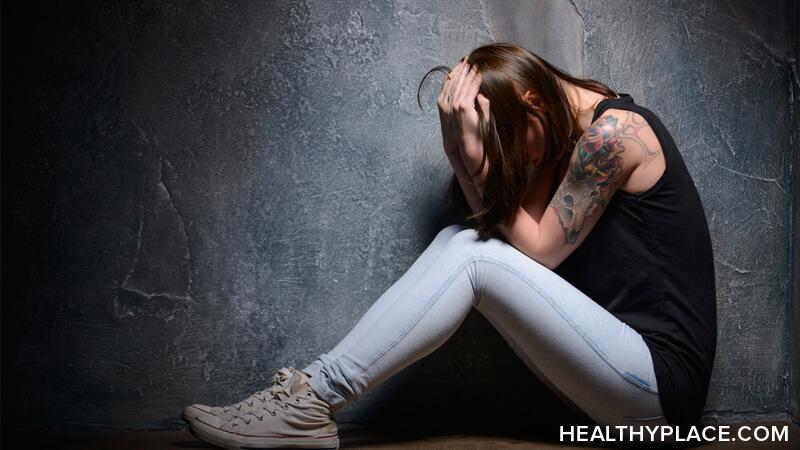 According to our emergency plan for mental health crises, I had to call the police. After melting down for an hour, my daughter with bipolar disorder had locked herself in the bathroom threatening to kill herself. Knowing the signs of suicide, my daughter and I (with the help of her therapist) had created a safety contract—she violated it by locking herself away from me—I had to call according to the emergency plan for mental health crises.
Call for the Psychiatric Emergency Response Team
Within minutes of the call, four members of the Psychiatric Emergency Response Team (PERT)* showed up at my door with two uniformed police officers. Help had arrived.
In my community, PERT teams are active in every city. But many other communities are beginning to incorporate them to address mental health crises as this has been declared a "best practices" approach to dealing with them. According to the Community Resource Foundation, members "consist of specially trained officers and deputies who are paired with licensed mental health professionals."
Their goal is to de-escalate a crisis situation and determine the most appropriate interventions for the person afflicted.
Emergency Plans for Mental Health Crises Help You Help Your Child
For the next 90 minutes, PERT team members took turns talking my daughter down, gathering information on her support system and current situation, and worked with me to create a safety plan for her for after they left. During that time, we considered whether they would transport her to the hospital, when she would contact her psychiatrist, and why she had violated her safety contract she had with me. (She is not allowed to put a door or wall between us if she feels suicidal.)
Buoyed by PERT's calming presence, my daughter was pulled back to reality—and the reality of the consequences of her behavior if she didn't comply—and soon she became an active participant in her care. Because of this, we decided, as a group, that she would be safe at home provided she see her therapist the next day and call her psychiatrist in the morning.
Create a Mental Health Crisis Emergency Plan
As the parent of a child with mental illness, it is important to be prepared with a crisis plan for psychiatric emergencies. PERT Teams or police work best when caregivers are prepared. When the police walked through my door, I already had an emergency plan to hand them. An emergency plan for a mental health crisis should include:
The phone number for the local PERT team or your local police or sheriff's department's dispatch number (But don't hesitate to call 9-1-1 if necessary.)
Complete contact information for all doctors and therapists working with your child
A complete list of medications and prescribing doctors
List and dates of hospitalizations and previous major crises
Copies of any written plans-of-action or safety contracts
A signed waiver from your adult child giving all providers permission to speak to you in a health crisis
With this information handy, parents can be active participants with authorities and provide the best care possible for their child in a mental health crisis. Next, we'll talk about why safety plans are useful with teens and young adults.
Sources and Resources
Download a safety plan template from SPRC.org
APA Reference
Traugh, S. (2017, August 10). Emergency Plans for Mental Health Crises Will Help Your Child, HealthyPlace. Retrieved on 2023, December 7 from https://www.healthyplace.com/blogs/parentingchildwithmentalillness/2017/08/emergency-plans-help-your-child-during-mental-health-crises
Author: Susan Traugh
This is a powerful and incredibly important, helpful read. Having a plan in place is so important not only for the child but also for the parents. This is the kind of action that a child might fight against at first but it's so beneficial to everyone involved, having a plan in place can help provide peace of mind for everyone and help keep everyone safe.
Thanks Lizanne, for your supportive words. I appreciate your response to my article.
Leave a reply