New Year's Relationship Resolutions for People With Mental Illness
Lots of people take the last week of the year to reflect on the past and to look ahead to a new year where things are going to be different, dammit. Those of you who have bipolar depression with a soupcon of borderline personality disorder – like me – might even spend a day alone fixating on what they did wrong this year. And, if you're anything like me, relationships probably take up the majority of your obsession time.But this year will be different, dammit!I've spent a lot of time in 2011 writing about relationships here and on my personal blog, so I'd like to share with you the fruits of my preoccupation. Perhaps you can save yourself some agony by adopting these simple relationship resolutions.
Relationship Resolution #1: Listen
Good relationships are two sided. And successful communication involves one person doing the talking and the other doing the hearing. But people with trouble regulating emotions – and those with mental illness are definitely that – often have difficulty listening to others without skipping to a whirlwind of feelings. Perhaps we close our ears, or our hearts, to protect ourselves against being hurt. But when we find a way to listen to others, we stay present long enough to get to the truth of what they're actually saying rather than a truth colored by our irrational misconceptions.
Listening and being present also helps our relationship with ourselves. In cognitive behavioral therapy, which has been a critical part of my recovery process, I've learned to acknowledge my emotional reactions as I've having them rather than skipping directly to trying to make them go away. Yes, it's uncomfortable sometimes, but I've learned so much just by sitting with my discomfort and paying attention to what I'm trying to tell myself. Even when I hear something negative, at least I've taken the time to process without losing my mind or reacting badly.
Relationship Resolution #2: Talk
Part of the whole communication thing, you have to talk if you want someone to listen to and understand you. You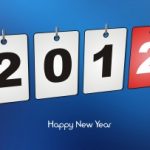 might talk a lot to your therapist or analyst, but it doesn't beat talking to your friends, your family, the rest of the social support network that sustains you when you can't get an appointment. I'm an only child and I love to talk about myself, but I really started revealing myself this year in conversation. Okay, sometimes by "conversation" I mean "blogging", but I'm telling people how I feel, what I want and what I need. Sometimes my talk is met with rejection, like when I asked Erik on a date, or when nobody comments on my blog (yes, I'm talking to you!). However, I've always learned something about myself through the process of talking about myself and gauging my reactions. And I've found that learning really helps me manage my disease and live a healthier life.
Part of my non-clinical talk therapy plan this year is to express my unresolved relationship issues. This year I've re-established a relationship with an ex-boyfriend named Bob and it's going well. Last night we talked for over four hours and I made some honest admissions about my recovery, our past and my role in our first break-up (which I'd made a career of blaming solely on Bob while ignoring my own culpability). Though I went to bed at 3AM after our talk, I felt lighter for having dumped our relationship garbage out of my brain instead of carrying it around for almost 10 years.
Relationship Resolution #3: In With The New
I could lose credibility here, especially since I've been advocating for staying in contact with an old flame. However, new years are about new opportunities, new experiences, and new levels of health in our relationships. My mental health is about maintaining progress in my recovery and forging new territory. Some girlfriends told me about a tradition in their culture to wear new underwear to signify your intentions for the next year. Though one can choose yellow for luck, I plan to wear red for love.
Happy New Year indeed!
Find Tracey on Twitter, Facebook, and her personal blog.
APA Reference
Lloyd, T. (2011, December 31). New Year's Relationship Resolutions for People With Mental Illness, HealthyPlace. Retrieved on 2023, December 8 from https://www.healthyplace.com/blogs/relationshipsandmentalillness/2011/12/new-years-relationship-resolutions-for-people-with-mental-illness
Author: Tracey Lloyd
This is straight up! I love it. Keep on blogging!!
Thanks, Michelle - have a Happy New Year as well!
I just wanted to wish you a Happy New Year!
I love your blogs and read every single one.
Michele
Leave a reply