Why It's Important to Slow Down as a Self-Harmer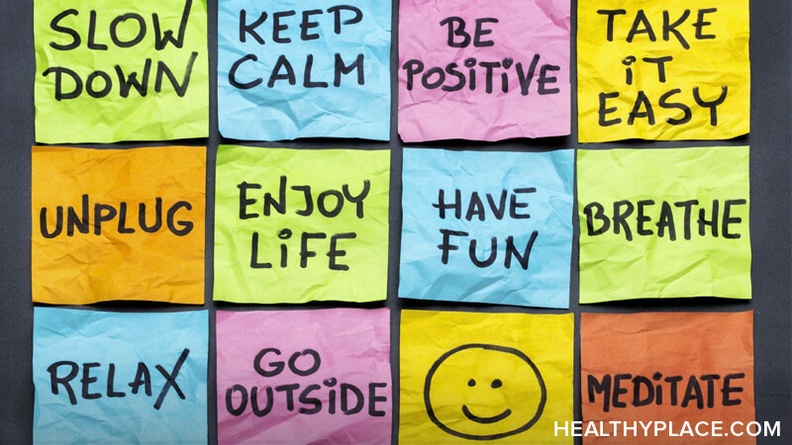 As self-harmers, we often need to slow down instead of putting ourselves under more pressure, especially when we feel we have something to prove to ourselves. The ongoing pandemic made many people extra productive, especially at the start. Whether it was a form of distraction from the current reality or a genuine wish to catch up on unfulfilled passions, I saw many of my friends, myself included, suddenly throwing themselves into the sea of new tasks and responsibilities. However, being busy and having a hectic life isn't always good when you're prone to self-harm.
How I Found Out I Should Slow Down as a Self-Harmer
Slowing down wasn't always what I understood as healthy. I tend to take on too many things at once as I thrive when I immerse myself in exciting projects. I also have a hard time saying no to extra responsibilities at work, so when a client approaches me with new requests, I'm always happy to help, knowing deep down that my schedule is already full and that I'll have to work until 3:00 A.M. again.

I can usually sustain such intense periods of work and passion projects for quite a while. It makes me think that this is a good thing as I have no time to dwell on negativity or feel bad about myself. That is until my body decides to shut down, and I start to feel lazy, guilty, and not capable of achieving what I want. Suddenly, I'm back to square one, feeding dark emotions that make my self-harm urges skyrocket. Before I know it, I fantasize about hurting myself and think everyone would be far better off without me. Does it sound familiar to you? If so, it's time to slow down.
Slowing Down as a Self-Harmer Means Finding Balance
Slowing down as a self-harmer might sound easier on paper than it is in reality. The first step, which is also the most difficult one, is learning to let go. You don't need dozens of daily tasks and projects to be productive. In fact, your productivity suffers when you're overwhelmed, and chances are you won't be satisfied with your work when you're constantly in a hurry to get things done.

My advice is to focus on the things that fulfill you the most. What makes your heart sing? What are the things that make you want to get up in the morning? Keep these projects as they will add a spark to your life. As for everything else: just let it go.

Letting go of your job is, of course, not an option, but we all need to be assertive and learn that it's okay to decline a task if you're already busy. For freelancers, that often means you might lose some extra cash. But sometimes, the financial gain is simply not worth your deteriorating mental health.

Do you feel you need to slow down to stay away from self-harm urges? What's the most challenging thing about slowing down for you? Let me know in the comments.
APA Reference
Halas, M. (2021, August 9). Why It's Important to Slow Down as a Self-Harmer, HealthyPlace. Retrieved on 2023, December 4 from https://www.healthyplace.com/blogs/speakingoutaboutselfinjury/2021/8/why-its-important-to-slow-down-as-a-self-harmer
Author: Martyna Halas
This is such a thoughtful and well-expressed read. Sometimes, something like slowing down and self-harm doesn't seem related. Yet, there are so many clear instances of examples of how they can be connected. Slowing down may not seem like an option, it may not seem like something that could make a difference, and yet, it absolutely can.
Thank you, Lizanne! Wishing you a wonderful day :)
Leave a reply