Exploring Healthy Alternatives to Self-Harm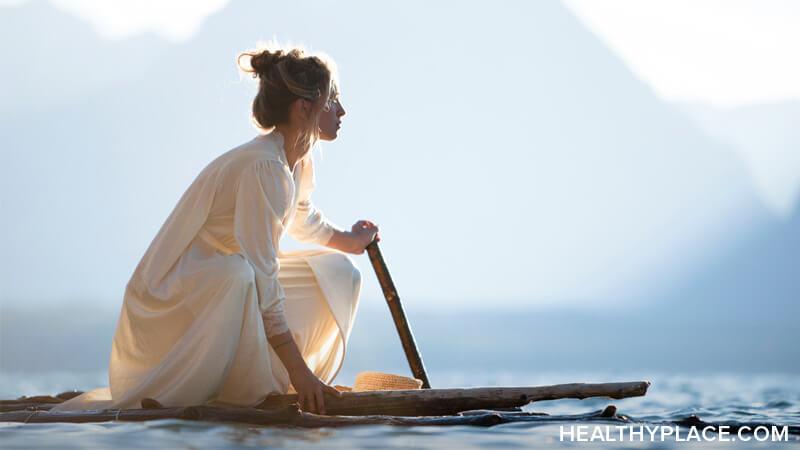 Self-injury can feel like your only option for relief from whatever you're going through—but it's not. Exploring healthy alternatives to self-harm will allow you to find better, more effective ways to cope.
Examples of Alternatives to Self-Harm
The biggest lie we tell ourselves, knowingly or unknowingly, as self-harmers is that we have no choice. When you feel backed into a corner, it's hard to believe that there are alternatives besides self-harm.
Just because it feels true doesn't make it so. In fact, you've got a lot of options to choose from. The tricky part is finding the ones that work best for you—but more on that for a moment. For now, I wanted to share a few examples to help open up your mind to these (and other) potential alternatives to self-harm:
Confiding in a trusted friend, family member, or mental health professional
Spending quality time with people whose company you enjoy, even if they're not "in the know"
Moving your body in a fun way, e.g., hiking, swimming, dancing, yoga, sports, etc.
Treating yourself, maybe with a nice, long bubble bath, your favorite meal, or a night in with your favorite book or movie
Journaling, creating visual art, or writing fictional stories—whatever helps you sort through your feelings
Listening to music, either to vent what you're feeling or to gently shift gears into a more pleasant state of mind
I've used all of these and more. For me, writing, listening to music, and walking have all been cornerstone alternatives I use anytime I start to feel overwhelmed or triggered.
Finding the Right Self-Harm Alternatives for You
The thing to remember here is that we're all different. Though we may both be self-harmers (or maybe you just know and care for someone who self-injures), my life story likely has at least a few twists that look nothing like yours. I'm willing to bet our bodies aren't identical, either.
In short, our journeys into self-harm are different, and our paths out of it won't look quite the same. What works for me won't necessarily work for you.
So, how do you know which alternatives to self-harm will actually help you get—and stay—clean? In many cases, a therapist or other mental health professional can provide invaluable guidance to help you find the answers you're looking for as efficiently and effectively as possible. But if that's not an option right now, I've got a few tips for searching out those answers on your own.
Do you have any other tips or alternatives to self-harm you'd like to share? Leave a comment below—the more good ideas we can come up with together, the better.
APA Reference
Kim Berkley (2022, October 27). Exploring Healthy Alternatives to Self-Harm, HealthyPlace. Retrieved on 2023, September 22 from https://www.healthyplace.com/blogs/speakingoutaboutselfinjury/2022/10/exploring-healthy-alternatives-to-self-harm
Author: Kim Berkley