LGBTQIA+ Community and Anxiety Struggles During Holidays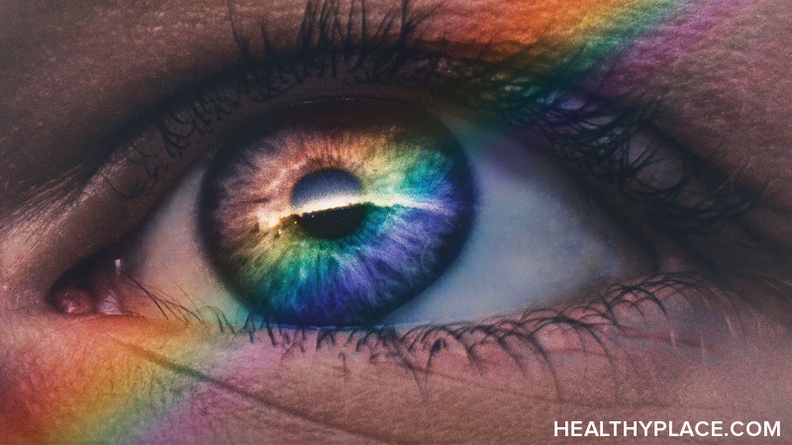 The holidays can be a difficult time for those struggling with anxiety or other mental health issues. Those in our lesbian, gay, bisexual, transgender, queer, intersex, asexual, etc. (LGBTQIA+) community struggling with anxiety have an added layer of difficulty during the holidays. I haven't celebrated a holiday with my family in many years. This is due to both my sexual orientation as well as my difficulties with mental illness. For those LGBTQIA+ individuals who have no ties to their family or a strained relationship with family, this time of year can be less than joyous.  How can we rally to help our LGBTQIA+ mental health community feel more included?
LGBTQIA+ Status and Anxiety Struggles Affect the Holidays
Christmas in my family has been shrouded with mental illness for as long as I can remember. My teenage years are when the signs of my mental illness finally became prevalent and noticeable. My high anxiety and inability to handle loud noises or crowds became a problem at Christmas time gatherings. 
In my early 20s, mental health took a back seat to sexual orientation when it came to family gatherings. My grandmother is the most important person in my life. She is also a Christian woman with strong opinions regarding homosexuality. Once I began bringing home girlfriends, my grandmother stopped attending Christmas gatherings. My anxiety also made appearances at these family gatherings. Mental illness is not something my family views as a sensitive or valid concern. These factors made Christmas time feel more like a chore than a festive holiday. 
I attended Christmas gatherings a couple of times with my past partners. These festivities never felt genuine. I always had to hide some part of myself to fit in with another individual's family. 
Anxiety and LGBTQIA+ Community Saves the Holidays
The one place I found to feel at home was with my LGBTQIA+ community. I began attending groups at a local pride center that helped me gain a community that accepted both my mental health and my right to love who I wanted. 
When celebrating the holidays, let us be aware of those who are not celebrating holidays with their families. We can try changing those Merry Christmas mass text messages to individual messages of checking in. Maybe an anecdote to bring cheer to those who feel less than cheerful. 
In these times of social distancing, gathering with all of our friends and family has become dangerous. If you are unable to safely meet with your friends who are part of the LGBTQIA+ mental health community, dropping a care package at their door on Christmas day to let them know someone is thinking of them is a great alternative. 
This holiday season is so different for us all. If you are struggling with acceptance surrounding your sexual orientation while also battling through anxiety or other mental health concerns, you are not alone. Reach out to your community, and do not be afraid to do the reaching. 
What helps you get through the holidays? What traditions have you created or community ties have you built to cope? 
Leave your comments below. 
Namaste. 
APA Reference
Nolasco, M. (2020, December 21). LGBTQIA+ Community and Anxiety Struggles During Holidays, HealthyPlace. Retrieved on 2023, December 11 from https://www.healthyplace.com/blogs/thelifelgbt/2020/12/lgbtqia-community-and-anxiety-struggles-during-holidays
Author: Meagon Nolasco