10 Common Blocks in Posttraumatic Stress Disorder Recovery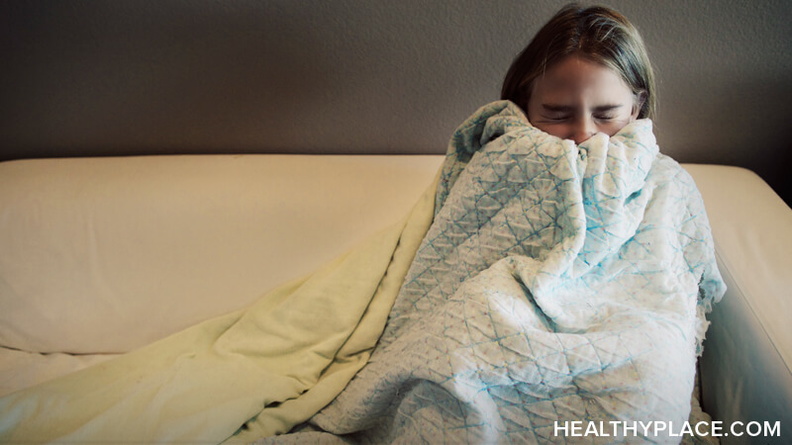 Blocks in posttraumatic stress disorder (PTSD) recovery are so common that they deserve their own book. From the varied origins of what gets you stuck to the way resistance sneaks up when you least expect it to the things that slow, stall and even flat out stop your PTSD recovery process can leave you feeling like a failure.
Why Blocks in PTSD Recovery Happen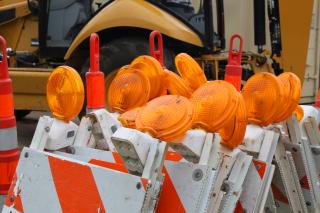 Built into every mission in any part of life, obstacles always have the potential to play a key role. Oftentimes, they appear in relation to healing work that challenges you to feel, admit, embrace or consent to difficult and uncomfortable material, concepts, ideas, choices or actions.
There are specific ways to work with blocks in recovery that remove them quickly and efficiently. Bulking up your ability to mount a defense happens when you learn to identify where, how and when blocks occur in your process so that you can stop them before they start.
Front-running your PTSD recovery obstacles begins with a checklist of warning signs. Whether you're focused on constructing your post-trauma identity or dealing with a more general approach to your healing process, there are 10 common elements that generate obstacles. Recognizing which ones often get in your way is the first step to eliminating them.
10 Common Blocks in PTSD Recovery
You are trying to maintain too much control. In order to feel safe it's normal to want to be in control, but recovery needs a free and creative environment in which to evolve. The more you try to control every minute of it, the more you will experience a sense of stagnation.
You feel overwhelmed by what you are trying to achieve. You look at the big picture of your long-term mission and sense the enormity of the task. Not knowing where to begin and in what order to do things can make you just want to sit still.
You are anxious and afraid. The fearful post-trauma perspective can look at the recovery process and become terrified of what it will cost you in terms of time, feelings, relationships, beliefs, money and other resources. The fear of the ultimate cost becomes larger than the desire to heal.
You feel stuck or stalled. This usually results from two things 1) a lack motivation to move forward, or 2) a fear has arisen in a particular area and you, unwilling or not ready to deal with it, remain rooted to the spot you're in.
You are full of self-criticism and doubt. That negative voice in your head gets so loud and so consistently sends the message, "You're not good enough!" that you shut down and accept the limitations the voice seems to represent.
You are moving too fast. Your brain, mind and emotions need time to catch up to the changes that recovery work puts in place. If you don't allow the synthesis to occur you will amp up speed without restored energy and eventually crash.
You lack balance. Too much work in one area, or too much concentrated time on recovery without a break drains your brain until you run out of a comfortable ability to do recovery work. Likewise, too much time not focused on recovery stops you from making consistent progress.
You lack commitment. Engaging in recovery work without emotionally buying into why you are doing and what you will receive from the outcomes disconnects you from a sense of purpose. Without purpose it's easy to experience a lack of dedication to your process.
You lack self-trust. You don't feel confident that you can make the right choices or take the right actions at the right time and in the right way; this leads to inertia and a sensation of fear that causes shutdown.
You've gone off track. You thought you needed to approach one element of healing only to find that doing so has taken you further and further away from the main issue you needed to address. Feeling lost you stand still and can't figure out how to get back to where you needed to be.
Take a look at your healing process. How often do how many of these 10 common blocks get in your way? When you notice you're stalled by any one of them the best response is to stop trying to move forward and instead resolve the conflict of the obstacle. Behind every obstacle is some element that requires you to make a new choice and take a new action. Discover those two things and follow through and you'll be on your way to freeing up your PTSD recovery process and getting it to move again.
Michele is the author of Your Life After Trauma: Powerful Practices to Reclaim Your Identity. Connect with her on Google+, LinkedIn, Facebook, Twitter and her blog.
APA Reference
Rosenthal, M. (2014, November 13). 10 Common Blocks in Posttraumatic Stress Disorder Recovery, HealthyPlace. Retrieved on 2023, December 1 from https://www.healthyplace.com/blogs/traumaptsdblog/2014/11/10-common-blocks-in-ptsd-recovery
Author: Michele Rosenthal
Hey Mrs Rosenthal,
How are you? I hope this finds you well. I was reading you blog about PTSD and was wondering if you have a degree in psychology or psychotherapy. I love the content of your blog but am wary of the advice I listen to.
Thanks!
Mike
Hi, Mike -- I'm a Certified Professional Coach with a PTSD specialty and a PTSD survivor who has recovered 100%. But it's not really someone's labels that alone should guide your attention: many PhD's believe that PTSD cannot be healed, for example, which is totally inaccurate. The best way to decide who to listen to is to assess qualifications and then see what makes sense and/or feels right to you. You have intelligence and the inside track on PTSD; trust it.
Leave a reply