Growth in PTSD Recovery -- Goodbye to 'Trauma! A PTSD Blog'
Three years ago this month I joined the HealthyPlace blogging team by creating this blog. I did so because I wanted to write about symptoms of posttraumatic stress disorder (PTSD) and what it takes to heal. This was a personal mission: I am a PTSD survivor who struggled for almost 30 years before launching a healing rampage that led me to freedom. And now, while I'm sad to do it, I must say goodbye to Trauma! A PTSD Blog.
How Trauma Destroys A Life
As a child I experienced a horrific trauma that irrevocably changed me. I bet you know that feeling, too. Even though the trauma had ended, I just couldn't shake the trauma shatter. Soon, I got stuck in the gap between before and after trauma: I couldn't go back to who I was before and I couldn't go on as who I'd become after.
Whether trauma happened early in life or later, many survivors experience this same sense of stuckness -- that unending feeling that we've been altered and are doomed to live a life of PTSD symptoms forever. At the core of this feeling, I've noticed (from my own experience, plus the numerous emails I've received and survivors I've spoken to worldwide), is the sensation of being splintered.
One of the deepest cuts on the trauma knife is how it fragments us in so many ways, including:
Ourselves
Memories
Relationships
Plans and dreams
Opportunities
And that's just the shortlist. The destruction of trauma scatters our hearts and souls, lives and loves--often, even the health of our bodies--in a million directions. Afterward, we're left to pick up the pieces and put them back together (PTSD In The Body: The Physical Side of Symptoms).
How We Facilitate Posttraumatic Growth in PTSD Recovery
We all have our unique approach to managing, coping and building a lifestyle despite the disruption of trauma. Some survivors ignore the fragmentation and barrel forward. Others suppress the fragments and press ahead. Still others, acutely aware of the splinters, develop an internal dialogue and attempt to facilitate separate lives in tandem. Here's the problem:
We can't truly live after trauma unless we pull ourselves back together so that all the fragments reunite and learn to work as one. It's through this process of reconnecting, reorganizing and reconstructing who we are that we shift from powerless to powerful; build a sense of personal safety and control; and create the new you that awaits discovery for each of us so that we move forward with strength, courage and bravery. This is the core of posttraumatic growth in PTSD recovery.
I'll admit, the process is difficult, challenging, frightening, indirect, unmapped and uniquely personal for each of us. However, I've now seen so many survivors accomplish this feat that I'm more convinced than ever that it can be done by anyone. And once you do--watch out. With a deep experience of posttraumatic growth come many new options for how you live and who you are.
The Benefits of Posttraumatic Growth in PTSD Recovery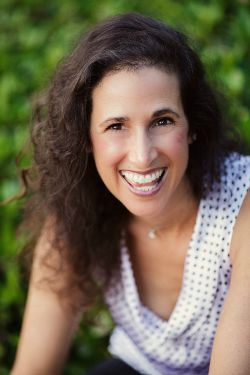 When my PTSD recovery ended I found myself finally whole, awake and calm -- and 40. I had no career, no spouse, no family and absolutely no idea what to do with the rest of my life. This is the beauty of healing: the blank slate.
Slowly, I began creating my new self and life by choosing to do something meaningful to me: shining the light on PTSD, increasing PTSD education, raising awareness and helping survivors, caregivers and healing professionals learn about how to navigate the PSTD recovery process.
The past several years have been an amazing time of personal and professional growth. I've written award-nominated PTSD recovery books, launched a popular radio show and spoken at conferences across the country. One of my favorite things has been blogging here. Connecting with all of you through the comments and personal emails has expanded my thoughts, deepened my belief in recovery worldwide and given me the immense pleasure of creating a positive healing space.
If we are to constantly grow (in the posttraumatic sense or otherwise)--and we should--then things need to continue to change. New things begin and other things, even those we enjoy, come to an end. With the release of my new book about how to heal PTSD it's time for me to move on to a new adventure of traveling, speaking and talking about how we facilitate posttraumatic growth in PTSD recovery to survivors around the world.
While I'll still be blogging on my own site, this is my last post as a HealthyPlace blogger. Thank you for being here with me. Thanks to the HealthyPlace staff for supporting my effort here and thanks in advance to the man who is succeeding me: Dan Hays is a PTSD survivor, author and tremendous PTSD advocate. He's also a personal friend, so I know for a fact that you will enjoy his perspective, insights, compassion, knowledge and creativity in carrying on the intention of this blog.
We're all in this together every step of the way. As you continue seeking your path always remember: You have enormous healing potential; the goal is learning to access it. You can do this. Dig deep. I believe in you!

Michele Rosenthal is a PTSD survivor and the author of Heal Your PTSD: Dynamic Strategies that Work. Connect with her on Google+, LinkedIn, Facebook, Twitter and her website, HealMyPTSD.com.
APA Reference
Rosenthal, M. (2015, August 27). Growth in PTSD Recovery -- Goodbye to 'Trauma! A PTSD Blog', HealthyPlace. Retrieved on 2023, December 3 from https://www.healthyplace.com/blogs/traumaptsdblog/2015/08/facilitating-posttraumatic-growth-in-ptsd-recovery
Author: Michele Rosenthal
Michele, so much of your own experience has mirrored mine. I have just begun therapy after living decades with a long ago rape and sexual assaults. It's so hard to explain the feelings associated with it. I never reported the incidents....they left me broken and living in silence. Going on with my life that way has affected all my relationships. I am lucky though to of kept my marriage of almost 43 years going despite all the horror and also raising my two great kids through it all. I feel as if I want to write and write and write some more about it.... I feel like I want to go outside and scream at people until they get it.....
Michele, you just became my new best friend :)
Leave a reply