Using A 12-Step Approach for PTSD Recovery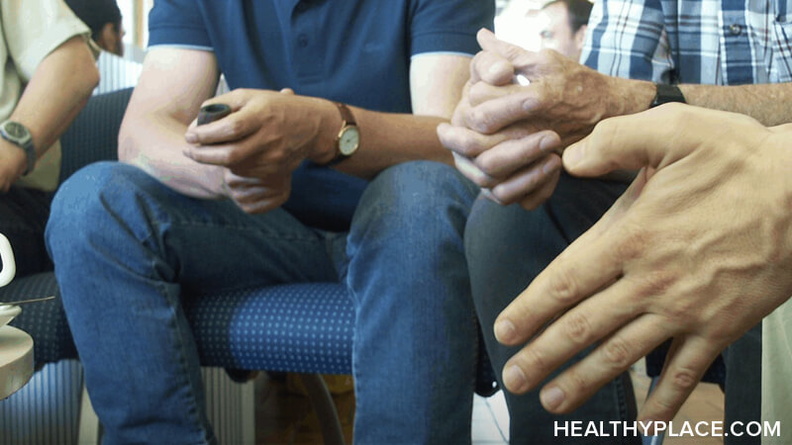 Recovery from posttraumatic stress disorder (PTSD) comes in many forms, one of which is utilizing the transferable principles of a 12-step program in PTSD recovery. Many of us who suffer from PTSD also suffer from addiction to drugs or alcohol, myself included, and we use the 12 steps as a tool for our recovery from addiction. Applying the 12 steps to my PTSD recovery is something that I have found helpful, and you may, too.
PTSD and Alcoholism: Do They Go Hand-in-Hand?
According to the U.S. Department of Veterans Affairs, up to three quarters of trauma survivors have reported having drinking problems. So it is not unusual for those of us who suffer from PTSD to also be in recovery for alcohol or drug addictions. I, myself, have been a member of a 12-step program for recovery from alcoholism for the last five years; and I have found that working the 12 steps is the most helpful thing I can do to maintain my sobriety. I have met many people in the rooms of 12-step programs who are also diagnosed with PTSD. Along with diagnoses of depression and anxiety, PTSD is one of the most common secondary diagnoses of alcoholics (Dual Diagnosis).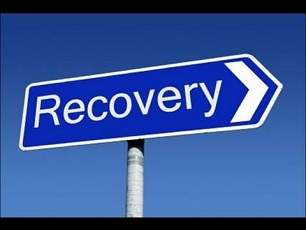 The 12 steps started out as a program of recovery for alcoholics in the 1930s, but has since been applied to many different afflictions and behaviors, some of which include psychological issues as opposed to addictions. I have found that the steps can be applied as a program of recovery from PTSD. I am not suggesting that it should be the only manner of treatment, but when used in conjunction with other treatments like therapy and medication, it can be a useful part of PTSD recovery (Three Ways the 12 Steps Help Besides Addiction Relief).
PTSD Recovery and the 12 Steps: How Is PTSD Like Addiction?
At first glance, it may not seem like being a victim of trauma is even remotely like suffering an addiction. Many people still believe that addiction is a choice, while experiencing trauma, clearly, is not. There is a similarity though, when it comes to powerlessness and acceptance. When using a 12-step program as a method of recovery, the addict first has to admit powerlessness and accept that because of that powerlessness, his or her life has become unmanageable. The same can be said of those with PTSD--they have to accept that they are powerless over what happened to them, whatever trauma they experienced, and because of that, and the symptoms of PTSD, their lives have become unmanageable. This is the first step of any 12-step program.
For the next few posts, I will be talking in-depth about how the 12 steps might help those of us who are recovering from PTSD, and how each step can be modified to be more relevant to PTSD than addiction. Keep in mind that the purpose of any 12-step program is to help someone who is suffering learn to live a new way. People with PTSD, and addicts alike, may need a new way of life, and the 12 steps can work for both.
Using The 12 Step Approach For PTSD Recovery Series:
You are here: Using A 12-Step Approach for PTSD Recovery
APA Reference
DeLoe, J. (2016, March 3). Using A 12-Step Approach for PTSD Recovery, HealthyPlace. Retrieved on 2023, December 2 from https://www.healthyplace.com/blogs/traumaptsdblog/2016/03/using-a-12-step-approach-for-ptsd-recovery
Author: Jami DeLoe
Merry Christmas! We are in process of purchasing a building to use for 12 step programs. One of the first questions was,
"Can you start a program for PTSD?" I've been in AA for 42 years and hadn't heard of that group. So now I know there is such a group and looking for more information and suggestions on how to go about starting this here. Any advice???
I just made a decision to work my steps again in pstd. And googled this this morning . step one and day 1. That you. Kris alcohol. And survivor.
Leave a reply