Retrieving Memories Lost to Dissociation Caused by Trauma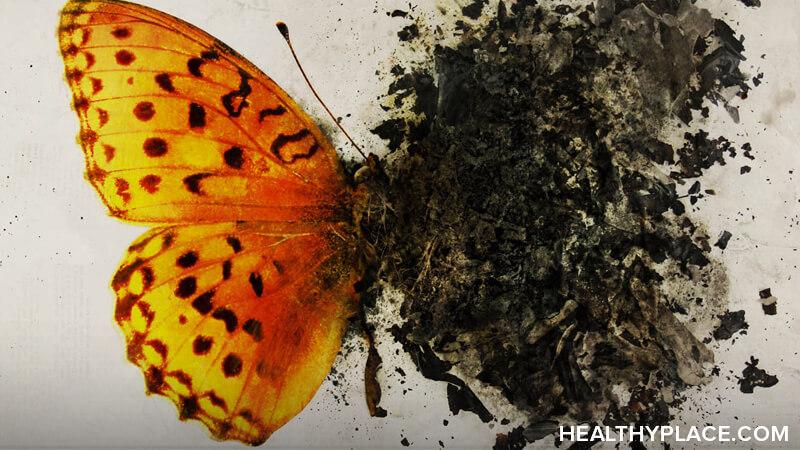 My memories lost to dissociation come from having experienced prolonged traumatic abuses as a child. I developed the protective reflex of dissociation at an early age. Dissociation was my response to frightening, harmful, and unpredictable environments. I learned to tune out and shut down mentally while still being able to respond to my surroundings to function in the moment. I don't know this because I remember it. I know this because other people hold memories for me. Here is how I began reclaiming my memories lost to trauma-related dissociation.
Memories Lost to Trauma-Related Dissociation Can Be Bad or Good
It's important to stress that I wasn't looking to retrieve any repressed memories of my past. My memory of my youth and teens has never been stellar. For a long time, I chalked this up to life in general. However, as my posttraumatic stress disorder (PTSD) diagnosis and treatment led to healing, I realized that there was simply a great deal of my past lost to the fog of dissociation.
At the time I was diagnosed, my grandmother was still alive. She was the first person I approached to hear stories about my childhood. She told me about trips we took, how I went fishing with my grandfather, and car rides on Sundays to pick flowers. Occasionally, these stories would spark a memory hidden inside me. They weren't frightening memories. I treasure these flickers. However, they were from a time where my weeks were full of unpleasantness. Weekends were with my grandparents. I don't believe I could feel safe enough overall to retain the happy memories.
With the evolution of Facebook, I found myself encountering many faces from the past. Some friends I remembered, others I recognized on some level, but not as having interacted with them. However, it was clear that they all remembered doing things with me. I won't lie, this is a frustrating and awkward feeling. I decided I would ask people what they remembered most about me. I didn't need to tell them that I was asking because I had no recollection of them. I appeared to be reminiscing, albeit in a lopsided manner.
Some Friends Hold the Key to Memories Lost to Dissociation Due to Trauma
Within the past year, I have mustered up the courage to confess my limited recall to some of my former companions. Specifically, those who have become familiar with my past trauma. I began to realize that they were a part of my life when I was, once again, silently experiencing abuse. I was functioning at a high level of stress. I was flipping in and out of dissociative states frequently. Hearing stories about myself from that time in life does pull back memories for me. In many ways, I am reuniting with my past through being open and honest with others about my memory.
If you suspect you are missing chunks of your past, it is safest to discuss this with a therapist before going on an all-out mission to track down your history. Despite living in recovery, I know that my past can come up and bite me from behind when I least expect it. However, done in a safe and supported manner, seeking out your memories lost to dissociation through the recall of others is gratifying.
APA Reference
Hollowood, T. (2017, July 17). Retrieving Memories Lost to Dissociation Caused by Trauma, HealthyPlace. Retrieved on 2019, September 20 from https://www.healthyplace.com/blogs/traumaptsdblog/2017/07/complex-ptsd-dissociation-and-reclaiming-lost-memories
Author: Tia Hollowood