Living with Schizophrenia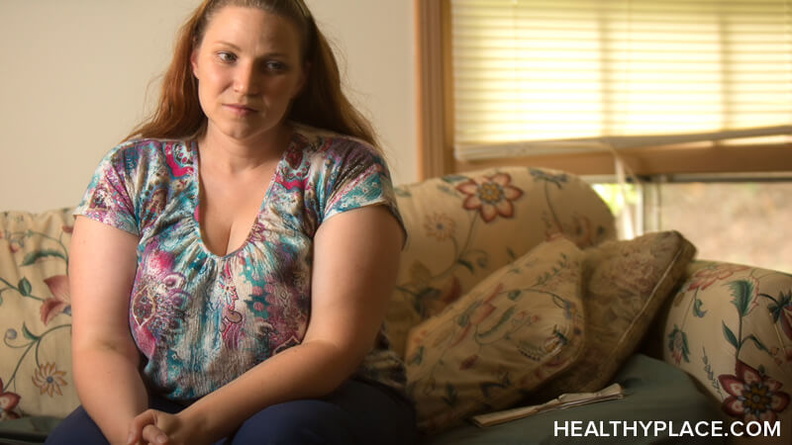 For most Americans, our experience of someone living with Schizophrenia comes via seeing some street person who appears "out of their mind" or watching tv news and finding out a person with schizophrenia has killed someone or wrecked havoc (Schizophrenics Find Stigma Is Even Worse Than the Disease). That's why it was amazing to watch our interview with this week's guest, Kristin Bell, who sat there calmly sharing her story like anyone else.
But it also speaks to how far we've come in treating this devastating mental illness. People with schizophrenia live with hallucinations and delusions but, unfortunately, many can't afford to get the treatment for schizophrenia that they need to maintain a stable, productive life.
Kristin Bell is one of the fortunate one's who can. She was our guest on the HealthyPlace Mental Health TV Show on April 13, 2010. You can watch our interview with Kristin Bell at Living with Schizophrenia.
Living with Schizophrenia Since My Teen Years
by Kristin Bell
My name is Kristin Bell. I am almost 37 years old and I live just outside of Portland, Oregon with my parents and cats.



I have been living with schizophrenia since the age of 15, although I wasn't officially diagnosed until I was 16. I have an undergraduate degree and have worked many different paid and volunteer jobs, although I am not currently employed.
I keep busy as a YouTube partner making videos where I talk about current events and my life and I also have a blog where I talk about life with schizophrenia, as well as share my art and other things. I sometimes take courses at the local university. I currently see a psychiatrist once every 2-3 months and I see a therapist every couple of weeks.
My family has been through the ringer with me and we have all learned a tremendous amount. I have one older brother who does NOT have a mental illness and neither of my parents have mental illnesses. I have been stabilized on antipsychotic medications since about 2001 and much of that has to do with having a great doctor, a supportive family and the right medications. I ended up having to get Haldol injections once per month, because otherwise I would somehow always end up going off my meds. I like to share my story with people just so others know that it is possible to live with schizophrenia and not be destroyed by it and I think the more people know, the less people will live in fear.
For the first 12 years of my illness, I had a long, tough struggle both with coming to terms with my illness and finding good medical treatment; despite the fact that I had health insurance. My main schizophrenia symptoms were/are paranoid delusions and depression, and because of those I have done and thought many strange things!
Share Your Experiences of Living with Schizophrenia
Whether you're a patient or a loved one of someone with schizophrenia, we invite you to share your experiences and insights on what it's like living with schizophrenia. You can leave comments below.
APA Reference
Amanda_HP (2010, April 13). Living with Schizophrenia, HealthyPlace. Retrieved on 2023, September 25 from https://www.healthyplace.com/blogs/tvshowblog/2010/04/living-with-schizophrenia
Author: Amanda_HP
I have been on antipsychotic meds since about 2003 or 2004. I still hear a voice and we talk to each other. Its almost the same as talking to a real person. Really weird, i know. It did take me several different meds to find one that worked best for me. Sometimes the voice says bad things and sometimes they are not so bad. I will forget to eat and he will say "Ken, I'm hungry lets go eat. yes, i know that's a bit funny but he is usually right. I am hungry at that time. My Mom had paranoid schizophrenia and that's where it started for me. It didn't get real bad for me till i was in early 30's. Been locked up several times in the mental hospital. But i been staying on my meds and its been almost 10 yrs since i was locked up. Spent almost a year going from jail to mental hospital to being homeless.
I get confused about people who say they are stabilized with the modern drugs. I want to know if they still have some hallucination/depression during the time they take the drugs. My son takes 3 different medications and still talks to a few people in his head. Is this normal or does this mean he is not taking the right meds??
Leave a reply