Minority Mental Health Advocacy Must Occur Year-Long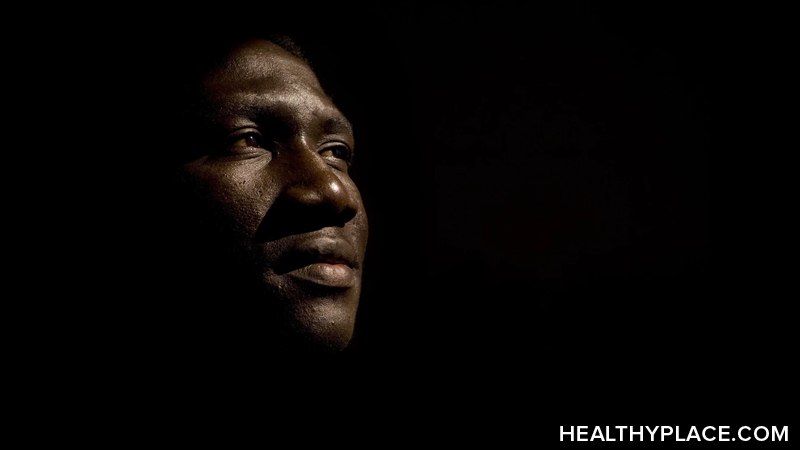 July was Minority Mental Health Month, and unsurprisingly, throughout last month, there was an outpouring of advocacy for minority mental health on social media from mental health organizations. As an Asian American and mental health advocate, however, I can't help but notice that 12 months usually pass before something similar happens again, even though this should be happening throughout the year.
Take, for example, the blog from the National Alliance on Mental Illness. In 2019, of the 135 articles, only 12 discussed minority mental health, and all were published in July. Blogs from Mental Health America and the Substance Abuse and Mental Health Services Administration (SAMHSA) follow a similar pattern.
Now that we're well into August, minority mental health-focused advocacy has all but vanished, giving rise to a pressing question: why are we giving minority mental health only a month of serious attention?
A Minority Mental Health Rallying Cry Backfires
When we label a certain month as "Minority Mental Health Month," we assign a galvanizing level of importance to that month for the issue at hand. So, even if we consciously understand that mental health disparities are a constant issue, we tend to address that issue during that month because it seems most appropriate.
This social phenomenon of "this month is so-and-so month" has become institutionalized, but the practice is especially wrong for problems that undoubtedly last for generations, where advocacy must be geared for the long-term. The current system for mental health advocacy is set up to be a sprint when it should be a marathon.
Investing in Minority Mental Health Advocacy
To make lasting change, advocacy must be strong and steady. Pumping up a topic in July and then forgetting about it is akin to investing in a company that goes bankrupt every August.
Look at it from a consumer's point of view: would you rather invest in a company on the verge of bankruptcy or a stable company that will continue to be in the market for many more years? People will become much more invested in an issue over time.
Minority Mental Health Advocacy Must Address Misconceptions
Many of our most harmful misconceptions about minority mental health are rooted in prejudice. And if the past several months have taught us anything, it's that undermining prejudice takes much more than just a month of advocacy. For example, there's the commonly held myth that African Americans "don't see therapists" because they "have no need" for it. In reality, this is more due to a lack of access to resources and a heavily white mental health workforce.
Our current system cannot get at many of the underlying reasons as to why we have mental health disparities in the first place, and the longer we don't remedy these misconceptions and their associated prejudice, the longer people will continue to receive inadequate healthcare.
Minority Mental Health Advocacy – A Solution?
The idea of "advocacy months" is not inherently flawed, and I'm not saying that they should be scrapped entirely. My proposal is that advocacy should occur throughout the year, with a spike during these months. With this, people will be more likely to achieve what they failed to with the "advocacy month model"—preservation of social momentum throughout the year.
This is certainly not a new idea—it has been used for many separate issues, most notably smoking cessation. Since 1987, World No Tobacco Day has slowly pivoted to a new slogan: "Make every day World No Tobacco Day". While No Tobacco Day still exists, their model has clearly shifted to one that is a year-long effort.
Efforts such as these have moved to a year-around advocacy model because it works. And the sooner that minority mental health does the same, the better.
This post was written by:
Kevin Tu is a student at the University of Maryland and a counselor on the National Suicide Prevention Lifeline and TREVOR Line. Caring deeply for mental health and preventing substance abuse in underserved populations, he founded a nonprofit that aims to curb the opioid epidemic in rural areas. You can connect with Kevin on LinkedIn.
To be a guest author on Your Mental Health Blog, go here.
APA Reference
Author, G. (2020, August 25). Minority Mental Health Advocacy Must Occur Year-Long, HealthyPlace. Retrieved on 2023, October 4 from https://www.healthyplace.com/blogs/yourmentalhealth/2020/8/minority-mental-health-advocacy-must-occur-year-long
Author: Guest Author