Working with a Mental Illness — My Story — Podcast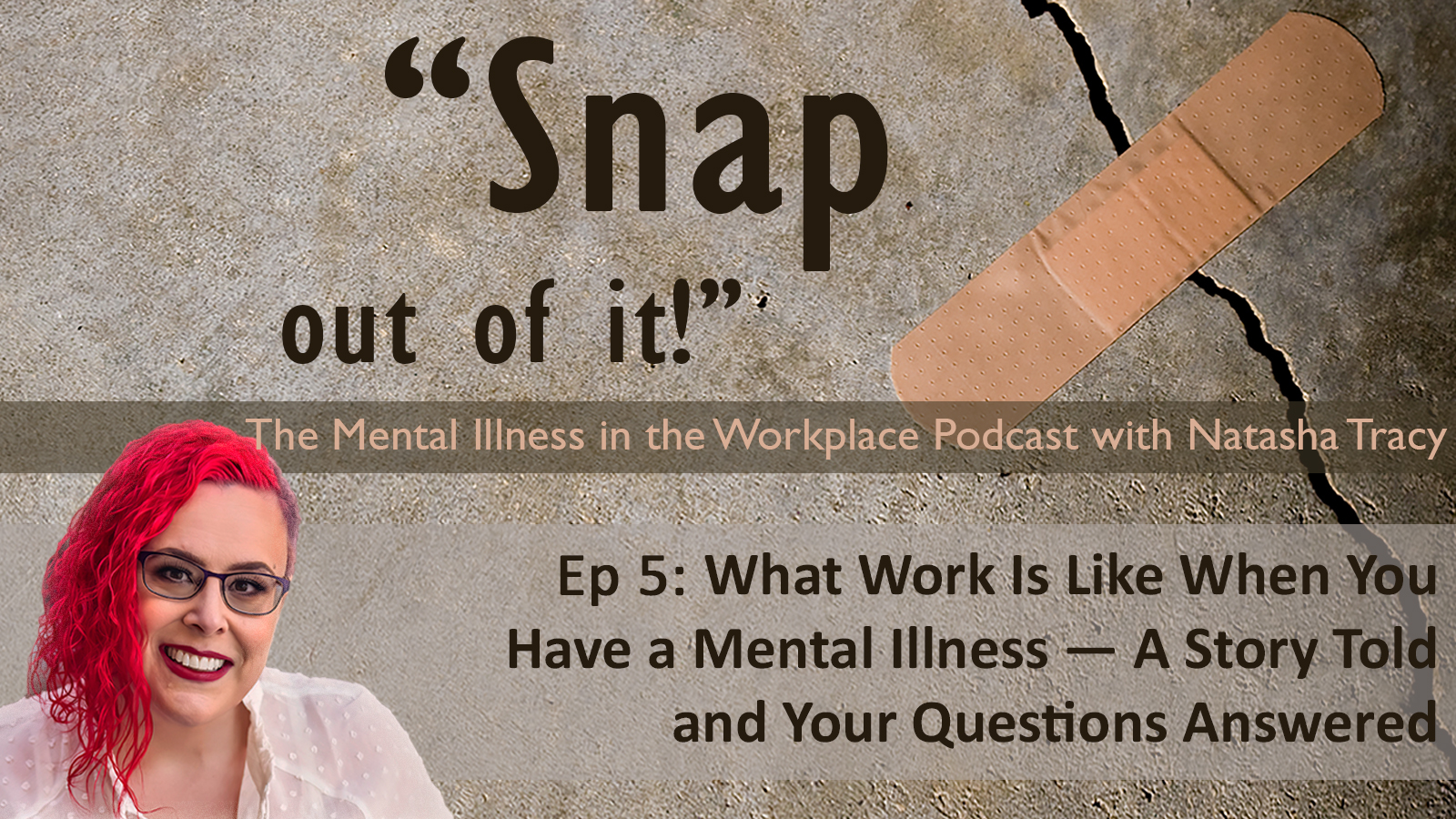 Welcome to a syndication of Snap Out of It! The Mental Illness in the Workplace Podcast with Natasha Tracy.
This week on Snap Out of It!, I talk with, well, me. I share my own story of what it's like to work with a mental illness. I talk about mental illness stigma in the workplace and finally leaving the workplace because of mental illness. I also talk about some basic statistics about why mental illness in the workplace matters, and I answer your questions.
If you're curious about what people with mental illness go through in the workplace, this is the episode for you.
Snap Out of It! is available across podcast platforms. For more on this podcast, check out http://snapoutofitpodcast.com.
APA Reference
Tracy, N. (2022, October 20). Working with a Mental Illness — My Story — Podcast, HealthyPlace. Retrieved on 2023, November 30 from https://www.healthyplace.com/blogs/yourmentalhealth/2022/10/working-with-a-mental-illness-my-story-podcast
Author: Natasha Tracy