Mindsight In PTSD Recovery
One of the biggest problems in my PTSD experience and my recovery from PTSD was how fragmented I was and felt. Do you know what I mean?
It seemed like I had slivers of memories, a shattered sense of self and random sprinkles of what it meant to live a healthy, 'normal' life.
Healing PTSD, to me, became finding a way to pull everything back together. It meant re-integrating who I had been with who I had become, with who I wanted to be. (PTSD and Integration: The Path To Healing) Whew, that was a big job! And back then, I didn't have the benefit of Dr. Daniel Siegel's input - but you can!
PTSD Recovery: Putting Yourself Back Together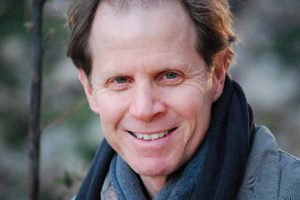 Author of the book, MINDSIGHT: The New Science of Personal Transformation, and the new book, BRAINSTORM: The Power and Purpose of the Teenage Brain, Dr. Siegel is a revolutionary voice in the world of how we can create change, and how our brains are designed to help us do it.
In this audio, I share a little bit of what it means to integrate, plus why it's beneficial in PTSD recovery. Take a listen.
To hear my entire interview with Dr. Dan Siegel about integration and the brain, click here.
Michele is the author of Your Life After Trauma: Powerful Practices to Reclaim Your Identity. Connect with her on Google+, LinkedIn, Facebook, Twitter and her website, HealMyPTSD.com.
APA Reference
Rosenthal, M. (2013, December 27). Mindsight In PTSD Recovery, HealthyPlace. Retrieved on 2023, December 5 from https://www.healthyplace.com/blogs/traumaptsdblog/2013/12/mindsight-in-ptsd-recovery
Author: Michele Rosenthal
I don't even know what the next step is. I continue with therapy only cuz I know I should. I have no other support than what's at therapy. I don't want to live there. My days are spent looking to feel safe and hurting. I have nothing left to even think about other stuff. I can't seem to process stuff. It takes forever to finally see what's being said at therapy. Never happens there, usually hours later. By then, I can't remember much of the conversation, if there was any. I feel like a train wreck.
can someone please get back to me? I am having so much trouble with trying to recover from and heal from PTSD. Its been BRUTAL!! I am at a loss as to what to do! Teresa
@Teri -- I'm happy to try to help you find your next step. Feel free to ask any questions and I'll do my best to help.
Thank you so much, Michele, for being so positive, hopeful and informative on PTSD and DID. And your encouragement "You can do this! Dig deep! I believe in you!" has helped me do just that - keep going, keep moving and keep working, keep hoping and believing when I felt I had nothing left. And...I am starting to heal and integrate - thank you so much for the role you have played in that! Happy, Healthy New Year to you! - Joan H
@Joan -- Thank YOU so much for sharing your experience with me! You have no idea how much it means to me to hear that you're feeling better and moving forward. I'm delighted that I've been able to be helpful in even the smallest way. We're all in this together. Here's to walking tall and proud in 2014.... and making it your best year yet!
Leave a reply