Thank You to My Parents Who Support Me Through Schizophrenia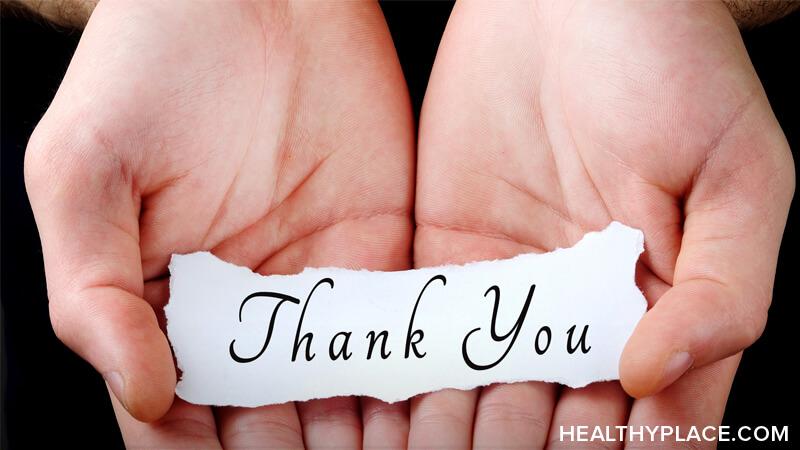 A parent's support is amazing. It's important for everyone to have a support system - but, for people living with schizophrenia or schizoaffective disorder, a support system is critical. I've written a lot about my husband, Tom, but I haven't written that much about my parents. My parents' support has been there for me from day one when doctors first diagnosed me with schizophrenia, and again later when I was diagnosed with schizoaffective disorder, up until today.
My Parents' Support During My Schizophrenic Breakdown
The year was 1998. I was 19 years old and back in Chicago for a trip home from The Rhode Island School of Design (RISD) for Thanksgiving. The day I got home, my dad knew something was wrong with me—he was the first to know. I was dragging him out shopping with me. There was no rhyme or reason to the things I was getting—a moonstone necklace, a Chinese dragon t-shirt, a Goo Goo Dolls CD. I never listened to the Goo Goo Dolls, I just liked the CD cover. Going on wild spending sprees is a symptom of bipolar and schizoaffective disorders. Luckily, I had cheap tastes. But I was literally just grabbing at things to buy—I didn't even try on the t-shirt. My dad could see I was acting strangely.
Since my dad saw I was acting strangely, my parents and I had an emergency meeting with my psychiatrist. I wanted to go back to RISD to finish my semester–I had three weeks left. The psychiatrist said that was fine and adjusted my antidepressant. So, off I went back to RISD (Schizophrenia and Parenting: Step In or Let Go?).
A few days later, I called my mom from the dorm to tell her that George Harrison was following me. I was delusional. She dropped her work and immediately hopped on a plane and flew out from Chicago to be with me and create a haven in a bed and breakfast. She talked to my teachers and told them I was having a mental health crisis. We went home 10 days later. I was able to finish my semester, but with two incompletes and a D that I later raised to a B.
My Parents' Support Put Me On The Road to Recovery
At home, after my new atypical antipsychotic medication got rid of the delusions, we all decided I wouldn't go back to RISD. During the spring semester of 1999, I took a psychology class at a local college, worked at a drug store near home, took ballet classes, and applied to The School of the Art Institute of Chicago where I got accepted with a merit scholarship. I still wanted to major in photography. I remember one day when I was working in my dad's darkroom, he peeked in and said, "Yay! You're doing photography again! That means you're getting better!"
Unfortunately, by the summer of 1999, I was spending the whole day in bed. I just didn't know what else to do with myself, and I was overwhelmed and depressed over my diagnosis of schizophrenia. Also, the atypical antipsychotic made me really lethargic. My mom is the one who physically got me out of bed every day, especially when classes started.
My Parents Still Support Me Emotionally
Tom and I live two blocks away from my parents. As I write this, I just got back from having breakfast and coffee with them before my mom left for work. My father is retired. I can't imagine life without my parents' support nearby. It took a lot of personal strength to get to where I am now with my schizoaffective disorder. But my parents are two big shining lights in my life who have helped me so much along the way.
APA Reference
Caudy, E. (2017, October 5). Thank You to My Parents Who Support Me Through Schizophrenia, HealthyPlace. Retrieved on 2023, April 1 from https://www.healthyplace.com/blogs/creativeschizophrenia/2017/10/thanks-to-my-parents-for-being-there-through-schizophrenia
Author: Elizabeth Caudy
It's great you have the support from their parents and husband my husband supports me but my family doesn't they are afraid of the stigma
I have paranoid schizophrenia but I'm doing well my medicine and thank God for my medicine where would I be today if it wasn't for my medicine
I'm sorry your family doesn't support you... I am glad your husband does
Leave a reply