The NAMI Walk For Schizophrenia and Schizoaffective Disorder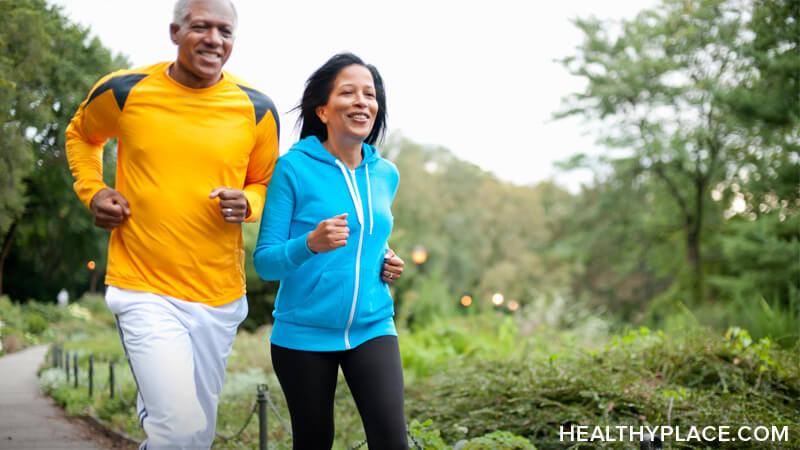 Ever since I was diagnosed with schizophrenia and then schizoaffective disorder, mental health advocacy has become a very important cause for me. One of the ways I advocate for people with mental illnesses like schizophrenia and schizoaffective disorder is by participating in the annual National Alliance on Mental Illness (NAMI) walk in Chicago, a beautiful lakefront trek in the company of thousands of people.
The NAMI Walk Helps Me Advocate for People with Mental Illnesses
My husband Tom and I have raised funds for NAMI by doing the NAMI walk almost every year since 2007. It's always gone really well, right down to the perfect weather—warm, sunny, September days in the lush last gasp of summer.
In the past, with one exception, it's been just Tom and me fundraising and walking, but this year we invited a friend, Sarah. I don't have many friends, so I wanted to get to know Sarah better. But also I wanted to walk with more people I knew yet not make it overwhelming for me.
And the walk had special meaning for me this year--ever since Donald Trump got elected, I've wanted to stand up even more for what I believe in. His atrocious health care proposals that make mental health care optional in insurance plans make me really want to stand up for mental health.
Why I Advocate for Mental Health
When Donald Trump got elected, everyone donated to the American Civil Liberties Union (ACLU), Planned Parenthood, and the Southern Poverty Law Center, to name a few very admirable and visible organizations. I so admire how much help they provide to protect fundamental rights. But mental health isn't very high on most people's radar, even though people with mental illnesses like schizophrenia or schizoaffective disorder are very vulnerable right now as Trump threatens to slash Medicaid, slash social security for the disabled, and repeal the Affordable Care Act.
I've been an advocate for mental health long before Trump was elected—as I've said, Tom and I have been doing the NAMI walk since 2007. Mental health awareness isn't just a cause for me--it's my life. I hate that I have to hide the fact that I'm hearing schizoaffective voices at jobs or with people I don't know very well. The reason I have to hide this schizophrenic symptom is that it frightens people. And not understanding hearing voices is just one example of how hard it is to function in society with a misunderstood and highly stigmatized illness like schizophrenia or schizoaffective disorder.
The NAMI Walk Is a Healing Experience
This year's NAMI walk was really great. I got to know my friend better—there's a picture of Sarah and me with our NAMI t-shirts that say "Normal's Overrated." It was a 5k walk, so it was a great workout. The sun was shining, a band played for us and free water and food surrounded us.
It was especially heartwarming that Northwestern University was one of the sponsors because my mom teaches at Northwestern's Medill School of Journalism. Plus, as part of the NAMI walk, we raised $646 for NAMI—I couldn't donate that much on my own. The walk is a great experience that replays again and again in my memory and will always be in my heart. I look forward to doing it again next year.
APA Reference
Caudy, E. (2017, September 28). The NAMI Walk For Schizophrenia and Schizoaffective Disorder, HealthyPlace. Retrieved on 2023, October 4 from https://www.healthyplace.com/blogs/creativeschizophrenia/2017/09/walking-for-schizophrenia-and-schizoaffective-disorder
Author: Elizabeth Caudy
How can i start a NAMI walk to raise funds in my area CT. There is nothing on the east coast that supports NAMI
Hi, Angela. Thank you for your comment. I just Googled "NAMI East Coast" and found many locations in Connecticut. Good luck! Elizabeth
Leave a reply