Anorexia Video Snippets: Using Anorexia Videos For Healing and Knowledge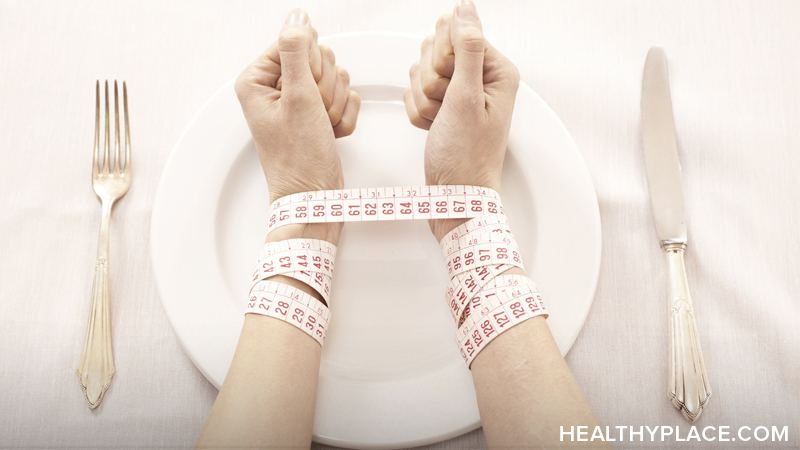 Anorexia videos can serve as a tool in getting an accurate read on the potential severity of the disease of anorexia nervosa. Below are four anorexia videos that show various facets of the disease. These videos may help victims to recover, while also helping society to understand and be informed about the problem. Each anorexia video covers a different aspect of the problem.
College Health Guru's Anorexia Video - Anorexia, Dying To Be Thin
This anorexia video sums up in less than 3 minutes the anorexia symptoms and potential hazards of untreated anorexia. It also attempts to start a discussion about the Western conception of body image, which most often is perpetuated by the entertainment industry and its unrealistic portrayal of healthy body image. Interesting facts of note here:
Anorexia has the highest mortality rate of any psychological disorder. It merely manifests itself in behavior patterns related to eating (or not eating), but rather than just being an "eating disorder," it goes much deeper in terms of its impact on the psyche.
This often means most sufferers have additional inner demons to get through before full recovery is possible. Examples of these self-limiting beliefs include low self-esteem, broad range body dysmorphic disorder, depression, social anxiety and often times many more.
CBS Anorexia Video Shows the Heavy Price of Modeling Gone Awry
This anorexia video is a stark and sometimes hard-to-watch illustration of what the body can end up looking like if a starvation-based eating disorder goes on for an extended period of time. The former model covered in this piece, Isabelle Caro, was in the early stages of recovery in 2007 when this segment was filmed. Having lapsed into a coma for a time the same year, she decided to get help for her anorexia. As of early 2010, she was looking healthier, but still struggling to overcome this disease and the complications of anorexia. Unfortunately, she died later that year.
Isabelle had become somewhat of the worldwide face of Anorexia. She was featured in a number of videos, on TV shows, and even in an Italian photography campaign speaking out against eating disorders and the unnecessary pressure on models to be ever thinner. Here, she discusses the aspects of her life which made her susceptible to the disease's grasp in the first place, beginning in childhood. If this video opens someone's eyes enough to save just one person, it will have been worth Isabelle's struggle.
Anorexia Video Diary - One Man Shows His Anorexia Video Diary to "Extra"
This segment on the television show "Extra" from 2008 follows a then 36-year-old man who is suffering from an extreme case of anorexia. While the majority of individuals affected by eating disorders are women between the ages of 13 and 35, these types of body distortion disorders do not really discriminate. Quite a substantial number of males are diagnosed every year as well.
This anorexia video diary follows Minnesotan, Jeremy Gillitzer, as he transitions from a happy, fulfilled, seemingly self-confident handsome, muscular male model on his way to the top in LA, to a frail, gaunt, 92 lb shadow of his former self. He has very little muscle mass and virtually no body fat.
The difference is quite striking. In fact, looking at the before and after, it's hard to believe that they're both the same person. This is proof positive that men are not immune to the same pressures that women feel about their appearance, even if the expression of these insecurities might be different across genders at times. Unfortunately for Jeremy, even though his desire for a full recovery was strong, help came too late. He died of heart failure in early 2010.
Anorexia Video from Sweden - Sweden's Mandometer, a Unique Approach to Anorexia Recovery
The last anorexia video clip in this series shows Swedish Dr. Cecelia Bergh and a patient of hers, who managed to overcome Anorexia. They were being featured on an Australian talk show. The topic of discussion here is the innovative treatment for anorexia and other eating disorders that she and Prof. Per Sodersten came up with at the Karolinska Institute.
One aspect of the specialized treatment is called the Mandometer (shown on the segment), and this device, as well as the entire treatment program, have been the subject of several documentaries including one entitled "The Stockholm Solution." That documentary discusses in depth, the specialized treatment protocol which is unique to Sweden, and which has eating disorder sufferers from all walks of life flocking to the Scandinavian nation.
The Mandometer basically functions as a biofeedback device, assisting in retraining the body, and mind in new thought patterns and physical processes. It also has an individual tracking mechanism for each patient which helps denote change or progress. Because the device can be used upon completion of the program in everyday life, many with an eating disorder find the system comforting and are less likely to relapse. They are eventually able to wean off of using it altogether. When the device is combined with group therapy, nutritional counseling and several other treatment modalities as in the protocol, it really is quite easy to see why the success rate of this program tends to be rather high.
The above anorexia videos serve to provide a more concrete and visible look into the world of this devastating disease. Arming oneself with information and tools like this can serve to help both anorexia victims and support networks to overcome the disease.
APA Reference
Tapia, A. (2022, January 4). Anorexia Video Snippets: Using Anorexia Videos For Healing and Knowledge, HealthyPlace. Retrieved on 2023, December 11 from https://www.healthyplace.com/eating-disorders/anorexia-nervosa/anorexia-video-snippets-using-anorexia-videos-for-healing-and-knowledge
Last Updated: January 12, 2022