Coming Out at Work? Consider These Things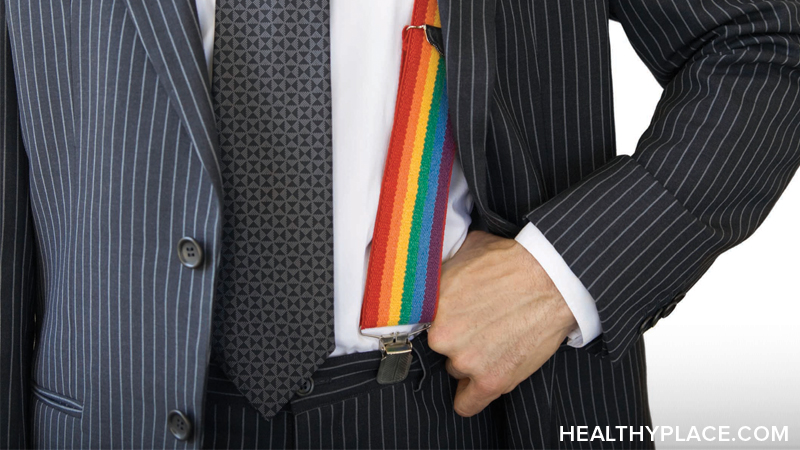 Coming out at work is different than coming out to friends and family. Just because a person has come out to friends and family, this does not necessarily mean that person will choose to come out to fellow employees and management at work. While most states have laws against firing an employee because of their sexual orientation, no federal law exists, which makes such a firing possible in some states.
Before Coming Out At Work
Before coming out to co-workers, you should consider the following:
Pros of Coming Out at Work
You no longer have to lie about what you did over the weekend and who you did it with.
It may end rude jokes or comments about gays and lesbians from co-workers.
You may become closer to co-workers now that you are more open about yourself.
The stress of living a double life will go away. Your confidence and job performance could improve.
Cons of Coming Out at Work
The reactions and consequences of coming out at work may not be what you hoped for.
You may be fired or laid off.
Some co-workers may treat you differently now that they know you are gay.
Just because you are out at work does not mean your co-workers will treat your partner as they do partners of straight co-workers.
Before coming out at work, be sure that you are ready. Once you come out, there is no return. While you should hope for the best, you must also be aware that there may be some negative backlash from bosses and co-workers.
It is a good idea to assess the workplace before coming out at work. If the environment is hostile or homophobic, coming out may not be in your best interest.
If there are other homosexual employees at your job, speak with them about any problems they may have had. You will want to find out if the company has a non-discrimination policy aimed at sexuality. If you think that a boss of yours might not react well, consider this when deciding whether to come out or not.
Coming Out On Facebook or Other Social Network
Some social networks allow others to see the information you may not want them to have. Most allow you to choose your privacy settings, so choose the setting that makes you most comfortable. Also, be selective about what information you choose to disclose. Many employers today visit employee and potential employee social media pages and consider that as part of the hiring and retention process.
---
---
APA Reference
Tracy, N. (2013, April 12). Coming Out at Work? Consider These Things, HealthyPlace. Retrieved on 2023, December 1 from https://www.healthyplace.com/gender/coming-out/coming-out-at-work-consider-these-things
Last Updated: May 20, 2019