Homosexuality and Suicide: LGBT Suicide – A Serious Issue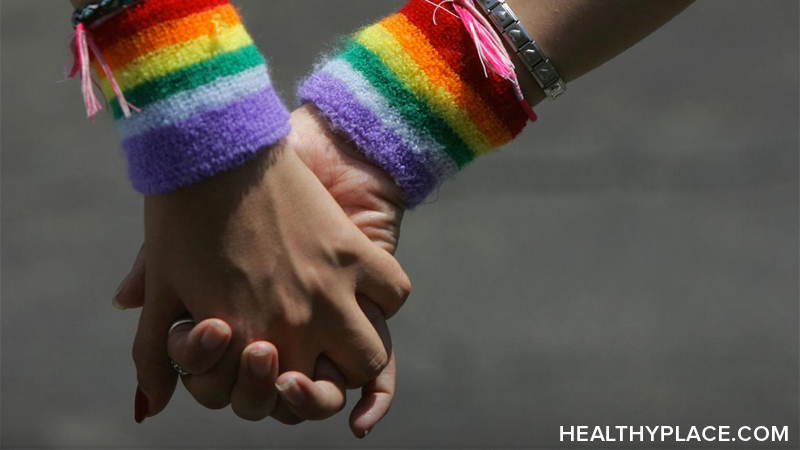 No one wants to think about suicide and homosexual suicide is no exception. However, it's important to talk about lesbian, gay, bisexual and transgender (LGBT) suicides in order to understand the facts and stem their tide. No person should ever feel the need to take their life because of their sexuality and it is important to let people know there is help for gays with depression.
Gay Suicide Rates
The reason talking about homosexual suicide is so critical is because of the gay suicide rates and suicide attempt rates. The gay suicide statistics about youth and transgender people are particularly shocking:1,2 ,
Studies have found that GLBT youth attempt suicide more than 3 times more frequently than their heterosexual counterparts
A Canadian study estimated that the risk of suicide among LGB youth is 14 times higher than for heterosexual youth
Among youth who attempted suicide, almost twice as many GLBT youth said they really hoped to die
Of transgender people, between 30-45% report having attempted suicide
GBT men have a higher risk of suicide than women although women attempt suicide more frequently
LGBT Suicide Risk Factors
Of course, not every LGBT person attempts suicide – most don't – but those that do often do so because of the stress of anti-gay stigma, discrimination and harassment. This type of stress is known as "minority stress" as it is exerted on minority populations. In the LGBT population, more than 75% of people in a community setting reported suffering verbal harassment while one-in-seven reported physical attacks. Internalized homophobia also contributes to LGBT suicide risk.
Family support may also be a key LGBT suicide risk factor. LGB youth who experienced severe family rejection were more than 8 times more likely to report having attempted suicide compared with peers from families with little or no rejection.
LGBT suicide risk factors also include previous suicide attempts, existing psychiatric conditions and other risk factors that can be present for anyone.
Fighting Back Against LGBT Suicide
There are known protective factors against LGBT suicide, however. As mentioned above, family support is one; other protective factors against LGBT suicide include:
Family connectedness
Reduced stress
Caring adults
Supportive workplaces and neighborhoods
School safety and positivity
Equal rights under the law
It's also important to note that how homosexual suicide is talked about can also influence LGBT suicide risk. If suicide is reported on irresponsibly, inaccurately or sensationalistically, the risk of suicide contagion (an increase in suicide deaths) increases.
Critical to remember is that the more openly people talk about suicide and homosexual suicide and the less stigma people feel around the issues, the more people can successfully fight back against LGBT suicide.
---
---
APA Reference
Tracy, N. (2013, April 12). Homosexuality and Suicide: LGBT Suicide – A Serious Issue, HealthyPlace. Retrieved on 2021, October 24 from https://www.healthyplace.com/gender/glbt-mental-health/homosexuality-and-suicide-lgbt-suicide-a-serious-issue
Last Updated: May 20, 2019