LGBTQIA+ Youth and Mental Health Concerns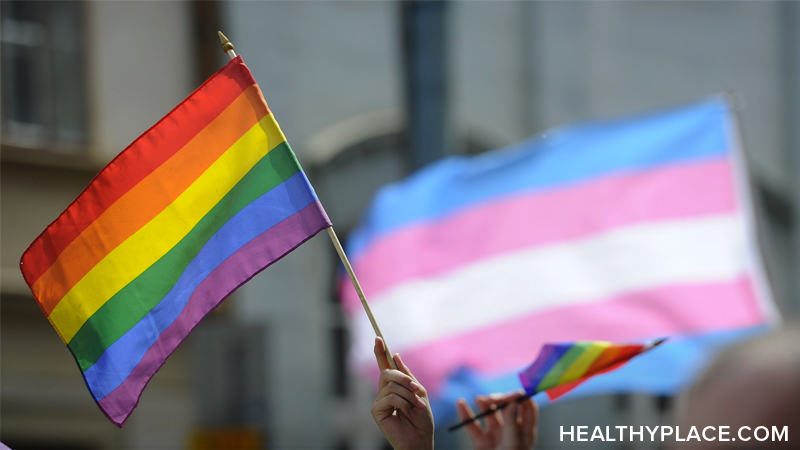 Lesbian, gay, bisexual, transgender, questioning/queer, intersex, asexual, etc. (LGBTQIA+) youth have special concerns in terms of mental health. LGBTQIA+ parenting, gay bullying, anti-gay stigma, suicidal thoughts and actions, and LGBTQIA+ addiction are just some of these concerns. While there have been great gains in the acceptance of LGBTQIA+ people, there is still a long way to go for many and this lack of acceptance affects LGBTQIA+ youth and adults.
LGBTQIA+ Parenting
Some parents are very surprised to find out they are raising an LGBTQIA+ youth and some parents handle this better than others. Parents often feel a loss when an LGBTQIA+ youth comes out and admits to their sexuality because they see things like the weddings and grandchildren they wanted pass them by. And while in many places gay people can marry and adopt, the societal stigma against LGBTQIA+ people still reinforces the idea that they won't, shouldn't or can't.
Other LGBTQIA+ parenting challenges include the stigma faced by both parent and youth. Many parents fear telling others that they have a gay child as they are worried about the judgment of others and the notion that the parent "did something wrong" if their child is gay. LGBTQIA+ parenting also requires coming to terms with the fact that the LGBTQIA+ youth will likely experience stigma and discrimination themselves (When LGBTQIA+ Discrimination, Stigma Affects Your Mental Health) and the parents can do very little about it. It can be painful for parents to watch their children go through these struggles.1
Gay Bullying
Gay bullying is one component of anti-gay stigma and is often one thing that parents of LGBTQIA+ youth worry about. The worry of gay bullying is not without merit. In studies:2
22% of LGBTQIA+ youth have reported that they don't feel safe at school
90% of LGBTQIA+ youth have reported being harassed or assaulted during the past year
25% of LGBTQIA+ youth reported missing school in the past 30 days due to fear
33% of LGB youth reported being threatened by a weapon at school
35% of LGB youth reported a suicide attempt in the last 12 months
And study after study also shows that those who experience verbal, physical or sexual assault are at greater risk for mental illnesses such as depression, anxiety or post-traumatic stress disorder.
LGBTQIA+ and Addiction
LGBTQIA+ youth have a much higher rate of substance use than do their heterosexual peers. In a study published in 2008, when compared to heterosexual youth:3
The odds of substance use in LGB youth were 190% higher
The odds of substance use in bisexual youth were 340% higher
The odds of substance use in lesbian youth were 400% higher
It is thought that the problems of stigma in society are what lead to this increased risk. Says Michael P. Marshal, Ph.D., assistant professor of psychiatry at the Western Psychiatric Institute and Clinic of UPMC:
"Homophobia, discrimination and victimization are largely what are responsible for these substance use disparities in young gay people. History shows that when marginalized groups are oppressed and do not have equal opportunities and equal rights, they suffer. Our results show that gay youth are clearly no exception."
LGBTQIA+ Youth Support
These challenges do not have to be faced alone, however. There are many LGBT youth groups that provide access to help and LGBTQIA+ youth support.
For families, PFLAG – Family and Friends of Lesbians and Gays – is an international organization with many local chapters that provides education, programs, support and advocacy. LGBT parenting is a major focus for this group.
Other LGBT youth organizations include:
Rainbow Youth Hotline: 1-877-LGBT-YTH (1-877-542-8984)
Trevor Suicide Prevention Line: 1-800-850-8078
Youth Talkline: 1-800-96YOUTH
APA Reference
Tracy, N. (2022, January 3). LGBTQIA+ Youth and Mental Health Concerns, HealthyPlace. Retrieved on 2023, December 6 from https://www.healthyplace.com/gender/glbt-mental-health/lgbt-youth-and-mental-health-concerns
Last Updated: January 14, 2022