How I Found the Right Treatment for Bipolar 2 Disorder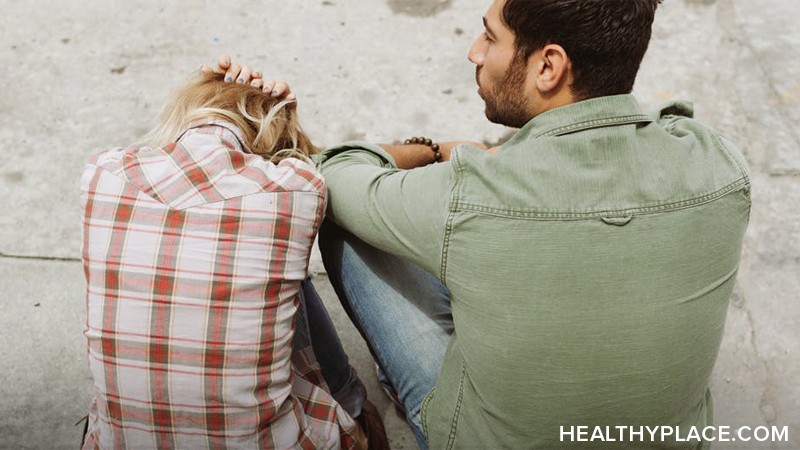 For me, finding the right treatment for bipolar 2 disorder really comes down to identifying and working with doctors and therapists who want to help me vs. change me.
Shortly after my diagnosis of bipolar 2 disorder, when I was searching for treatment, I felt like my say in choosing mental health professionals was irrelevant. I would schedule an appointment with whoever was recommended, answer their questions, take what they gave me and moved on. A simple process but one that was not helping my mental health.
It took years for me to realize that a major part of finding the right bipolar 2 treatment for me was working with people I could identify with. So maybe sharing my experience in the search for the right bipolar 2 treatment can help save you a lot of time.
Why It Took So Long to Get the Right Treatment for Bipolar 2
The best example of why it took so long to find the right treatment is the question and answer process that took place in most sessions with psychiatrists and therapists. When asked a question such as, "When you go out on the weekends how many drinks do have?" I would answer honestly. The answer usually is, "In college, I partied pretty hard and experimented with drugs, but not more than everyone else around me did. Now I socially drink on the weekends with friends, but not to the extent that I am out of control."
In the next session, I not only became a patient with bipolar 2 disorder but one with a severe drug and alcohol problem (Why Are So Many People with Bipolar Disorder Addicted to Drugs?). I felt like my honest answers were used against me. I started to mold my answers around what I believed the doctor wanted to hear, not necessarily the truth.
With many physicians and therapists, I was always in the wrong. I had to shape my personality around my disorder. It was not until I became open and honest about my wants and needs that I found the best method for managing my mental health.
The Positive Impact of Finding Treatment That Suits My Personality
It is almost like going on a first date with a potential romantic partner. If our personalities and values don't match, then it is not the right fit for me. In the past, I have always asked to be with a female therapist but realized years after my diagnosis that gender played a significant role in how I communicate with my doctor.
I grew up with mostly men, and struggle to be vulnerable similar to the way men do. This past year when I decided to try out a male therapist, significant positive changes happened. I was more open and received straightforward answers from my therapist. His form of treatment suits my personality.
The same goes for my psychiatrist. I was upfront about the fact that not every behavior I partake in pertains to my bipolar disorder, but rather who I am by nature. When I found my current psychiatrist, she ultimately agreed with this notion and allowed me to have some control in the decision process when it came to medications.
Both these doctors play a pivotal role in my success living with bipolar 2 disorder. They talk to me in an inclusive way as opposed to treating me like a typical patient who should just take orders.
A key takeaway here is that it's important your doctors have a clear understanding of who you are as a person outside of bipolar disorder. Finding the right treatment for bipolar 2 that is both helpful and suits my personality has had a positive impact on my mental health. This is vital for those of us living with bipolar disorder or any mental health condition.
APA Reference
Blum, H. (2017, August 22). How I Found the Right Treatment for Bipolar 2 Disorder, HealthyPlace. Retrieved on 2023, December 7 from https://www.healthyplace.com/living-with-bipolar-blog/how-i-found-the-right-treatment-for-bipolar-2-disorder
Author: Hannah Blum