I Am Bipolar vs. I Have Bipolar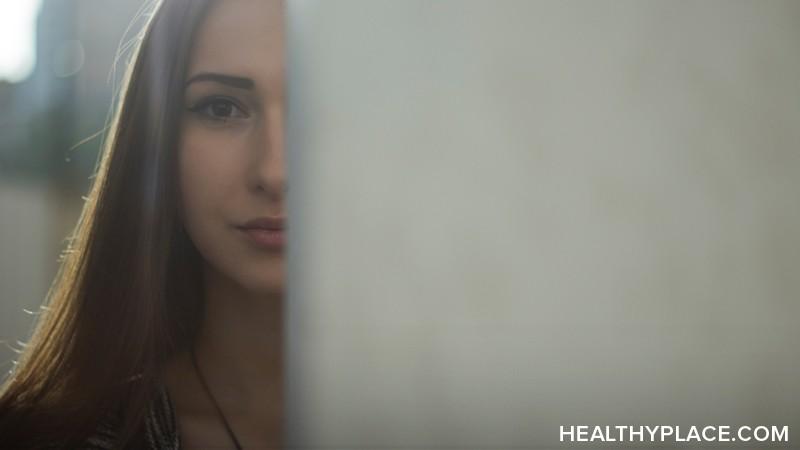 The language and tone you use to refer to yourself when you have bipolar disorder is important to acknowledge. This includes statements like: "I am bipolar" versus "I have bipolar."
Growing up, watching the news and movies that give a negative portrayal of mental health, instilled this idea in my head that people with bipolar are defined by it. After my diagnosis of bipolar 2, I had to refrain from talking about my condition as if it defined me. Labeling yourself can lead to self-stigma.
I Used to Feel Bipolar Disorder Defined Me
When I was first diagnosed with bipolar 2 disorder, I would say "I am bipolar" versus "I have bipolar." It may not seem like a big deal, but it is. These words insinuate that those of us diagnosed with bipolar disorder, are the disease (Living with the Stigma of Bipolar 2).
It would be awkward to hear another individual say, "I am diabetes" or "I am cancer." However, I always felt like I was in a different category of illness, one that really didn't matter to society and is not considered real. The minute the doctors diagnosed me with bipolar 2 disorder, it was as if they handed me a pamphlet of how it defines me. A brochure which prepared me for an ordinary future with no possibility of great success in my life. I was no longer Hannah, I was bipolar.
Bipolar Disorder No Longer Defines Me
Establishing myself as an individual with bipolar 2 disorder was a challenge, but one worth overcoming. I have to remind myself on a daily basis of the good qualities that shape me as an individual. One of the ways that I do this is by creating my own sort of affirmation. These are the words I repeat to myself in the mirror when I feel as though bipolar disorder defines me.
"I am Hannah, who is diagnosed bipolar. I am not bipolar. I have a disease. However, I am not a disease. I am separate from my illness and will embrace the parts of it which make me insecure at times. I am bold, beautiful and brave. If people choose to judge my condition before my character, that is their problem, not mine. Bipolar does not define me."
How do you refer to yourself as someone who lives with bipolar disorder? Do you get frustrated when people say, "You are bipolar" instead of "You have bipolar?" Please share your thoughts below in the comment section. I look forward to reading them.
APA Reference
Blum, H. (2017, May 8). I Am Bipolar vs. I Have Bipolar, HealthyPlace. Retrieved on 2023, December 1 from https://www.healthyplace.com/living-with-bipolar-blog/i-am-bipolar-vs-i-have-bipolar
Author: Hannah Blum
Hello! This is me Sandra
I have BP2, actually it's my baby that i must take care of despite all situations.
I am still not in good touch with this creature that forces me to take medicines on daily basis to avoid the giant of depression that led me to hospitalization (but i didn't, i just took extra medicines and I fought hard more than any body could imagine).
This creature led me to leave my work, and since then am not able to find a secure job.. but it's okay.. i have also to cope with the circumstances.
My environment, family, community won't understand, so i am still in shadow except for some close friends.
But yes, i am not "im bipolar" i say "i am a person with bp disorder"
Our son has been diagnosed with Bipolar 1, lost a fantastic job, crashed into homelessness in less than 4 months. We tried to help, he had insurance for private treatment but he wouldn't use it now we just can't do anything because he threatens to kill us. I haven't read anyone's story that included that element "death threats" or even violence, so my thought is he must have more than Bipolar 1? He is an alcoholic. Thus, my second thought is: we just stay away like he asks because it's not worth the possibility he actually means the threats and can't likely carry them out because we live 2,400 miles away. from him.
If someone says, "I'm diabetic" are they wrong? I AM bipolar,* it isn't all that I am but it affects me every moment of every day. Why do I have to be ashamed to say I'm bipolar? Isn't it okay to let someone with bipolar say this Either way? Why do some find it necessary to correct someone when they say "I'm bipolar" ? What sounds negative, may simply be being realistic. [*Bipolar I, Mixed]
I agree
. I have bipolar disorder, it doesn't have me.
Leave a reply