The Importance of Ritual to Mental Health
HealthyPlace Mental Health Newsletter
Here's what's happening on the HealthyPlace site this week: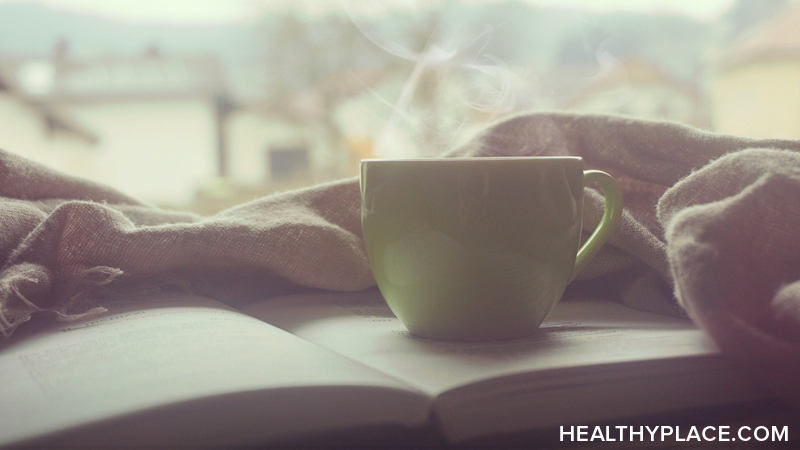 The Importance of Ritual to Mental Health
In a world that often feels chaotic and unpredictable, developing personal rituals can help us feel in control over our own lives. Rituals are actions that have special, personal meaning and that become a regular part of our life. They benefit our mental health deeply. (How to Practice Life-Affirming Rituals Every Day)
The rituals with the most positive impact are the simplest of rituals because they reduce, rather than contribute to, stress and exhaustion. This abbreviated list of rituals might inspire you to create your own:
Sipping hot tea in the early morning hours, when the world is quiet and calm
Stepping outside during the day to breathe deeply and appreciate the beauty around you
Taking a bath surrounded by the flickering lights of scented candles
Going for a long walk or bike ride through your favorite part of town
How Rituals Benefit Your Mental Health
The mental health benefits of rituals are numerous. Personal rituals
Reduce stress and, by default, blood pressure and heart rate
Improve sleep
Calm the mind
Increase a sense of peace and contentment
Facilitate deep connection to ourselves and the world around us
Decrease the symptoms of many mental health conditions

Take care of yourself and your mental health. What enjoyable thing do you already do? Consider intentionally doing more of it. Create a ritual for your mental health.
Related Articles Dealing with Ritual and Improving Mental Health
Your Thoughts
Today's Question: Do you have a ritual that helps your mental health? We invite you to participate by commenting and sharing your feelings, experiences and knowledge on the HealthyPlace Facebook page and on the HealthyPlace Google+ page.
---
---
From the HealthyPlace Mental Health Blogs
On all our blogs, your comments and observations are welcomed.
Feel free to share your thoughts and comments at the bottom of any blog post. And visit the mental health blogs homepage for the latest posts.
------------------------------------------------------------------
From HealthyPlace YouTube Channel
A Bipolar Depression Story: My Bipolar Breakdown
My bipolar depression story really begins in high school. In my late teens, I began to notice my emotional extremes and intense mood swings. My high school experience was great, but certain things happened that prompted my uneasy feelings about my mental health. You can learn more about that in the video.
------------------------------------------------------------------
Most Popular HealthyPlace Articles Shared by Facebook Fans
Here are the top 3 mental health articles HealthyPlace Facebook fans are recommending you read:
If you're not already, I hope you'll join us/like us on Facebook too. There are a lot of wonderful, supportive people there.
------------------------------------------------------------------
Mental Health Quote
"I will breathe. I will think of solutions, I will not let my worry control me. I will not let my stress level break me. I will simply breathe. And it will be okay. Because I don't quit". ~ Shayne McClendon
Read more mental health quotes.
------------------------------------------------------------------
That's it for now. If you know of anyone who can benefit from this newsletter or the HealthyPlace.com site, I hope you'll pass this onto them. You can also share the newsletter on any social network (like facebook, stumbleupon, or google+) you belong to by clicking the links below. For updates throughout the week, circle HealthyPlace on Google+, follow HealthyPlace on Twitter or become a fan of HealthyPlace on Facebook. Also, check out HealthyPlace on Pinterest and share your mental health pins on our Share Your Mental Health Experiences board.
back to: HealthyPlace.com Mental-Health Newsletter Index
APA Reference
Peterson, T. (2016, November 21). The Importance of Ritual to Mental Health, HealthyPlace. Retrieved on 2023, December 8 from https://www.healthyplace.com/other-info/mental-health-newsletter/the-importance-of-ritual-to-mental-health
Last Updated: May 8, 2017