Your Mental Health Year in Review
Here's what's happening on the HealthyPlace site this week:
---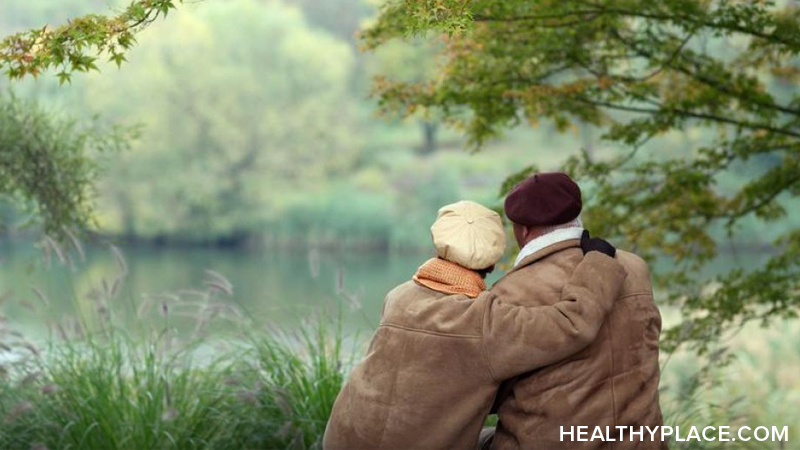 Your Mental Health Year in Review
As 2018 draws to a close, we begin to look forward to a fresh new year full of visons, goals, hopes, and dreams. While living in the present moment rather than being mired in the past or fearful of the future, sometimes it can be empowering to pause and reflect on where we've been. It readies us to boldly continue on our forward journey.
Be intentional about your reflection. You're embarking on your year in review, and that is worthy of a celebration. Set aside a special time, make a cup of tea, play inspirational music, grab a journal or notebook, and ponder how amazing you are.
Own your 2018 and jump into 2019 and all that you'll be this year.
Related Articles with Self-Reflection
Your Thoughts
Today's Question: What is one thing you're especially proud of about your 2018? We invite you to participate by sharing your thoughts, experiences, and knowledge on the HealthyPlace Facebook page and on the HealthyPlace Google+ page.
From the HealthyPlace Mental Health Blogs
On all our blogs, your comments and observations are welcomed.
Feel free to share your thoughts and comments at the bottom of any blog post. And visit the mental health blogs homepage for the latest posts.
------------------------------------------------------------------
From HealthyPlace YouTube Channel
I'm Hannah. I Have Bipolar 2
How to Offer Bipolar Help - The Right Way
How do you offer bipolar help to a family member or loved one? It's a question I get quite often because many family members and friends do want to help, but when they try, they get rebuffed; which leads to feelings of anger, frustration and not being appreciated. (Watch Hannah and subscribe to the HealthyPlace YouTube channel for more great mental health videos.)
------------------------------------------------------------------
Most Popular HealthyPlace Articles Shared by Facebook Fans
Here are the top 3 mental health articles HealthyPlace Facebook fans are recommending you read:
If you're not already, I hope you'll join us/like us on Facebook too. There are a lot of wonderful, supportive people there.
------------------------------------------------------------------
Mental Health Quote
"Choose every day to forgive yourself. You are human, flawed and most of all worthy of love."
Read more eating disorder quotes.
------------------------------------------------------------------
That's it for now. If you know of anyone who can benefit from this newsletter or the HealthyPlace.com site, I hope you'll pass this onto them. You can also share the newsletter on any social network (like facebook, stumbleupon, or google+) you belong to by clicking the links below. For updates throughout the week, circle HealthyPlace on Google+, follow HealthyPlace on Twitter or become a fan of HealthyPlace on Facebook. Also, check out HealthyPlace on Pinterest and share your mental health pins on our Share Your Mental Health Experiences board.
APA Reference
Peterson, T. (2018, December 25). Your Mental Health Year in Review, HealthyPlace. Retrieved on 2023, December 11 from https://www.healthyplace.com/other-info/mental-health-newsletter/your-mental-health-year-in-review
Last Updated: December 25, 2018