Books on Self Help
MUST HAVE books on self-help for people with depression, anxiety and other mental health issues who need additional help

Self-Help Stuff That Works
By: Adam Khan, Klassy Evans
buy the book 
Visit Self-Help Stuff That Works website, right here at HealthyPlace. The website is filled with great, self-help tips and material to help you change the way you think or the way you deal with other people.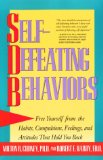 Self-Defeating Behaviors: Free Yourself from the Habits, Compulsions, Feelings, and Attitudes That Hold You Back
By: Milton R. Cudney, Robert E. Hardy
buy the book 
Reader Comment: "Precise, clear and concise language describes a behavioral problem affecting millions of people and shows how this problem can be solved."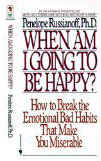 When Am I Going to Be Happy?: How to Break the Emotional Bad Habits That Make You Miserable
By: Penelope Russianoff
buy the book 
Reader Comment: "I recommend it to anyone who feels insecure, guilty all of the time, and self-conscous as I have felt most of my life. I also refer to this book whenever I feel myself falling into a rut."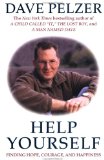 Help Yourself: Finding Hope, Courage, and Happiness
By: Dave Pelzer
buy the book 
Reader Comment: "If you expect the typical Dave Pelzer story writing, you will be disappointed with this book. If you are looking for a self-help book on your mental attitude and resilience of the human spirit, you should read this book. "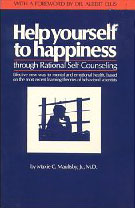 Help Yourself to Happiness: Through Rational Self-Counseling
By: Maxie C.; Jr. Maultsby
buy the book 
Reader Comment: "This book presents in clear, convincing language an approach to self-analysis using the principles of rational-emotive therapy."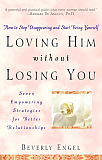 Loving Him Without Losing You: How to Stop Disappearing and Start Being Yourself
By: Beverly Engel
buy the book 
Reader Comment: "Learning how to maintain your sense of self while flourishing in a relationship, maintaining a separate life, how not to change to please him, speaking your mind, how to create an equal relationship, finding your authentic self, embracing your femininity, support groups, and when you need professional help."

Helping Yourself Help Others: A Book for Caregivers
By: Rosalynn Carter, Susan Ma Golant
buy the book 
Reader Comment: "The book helps to educate to be able to ask questions about medical, social, emotional, and economic issues to insure the best quality care."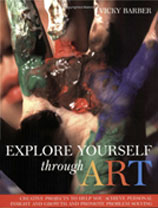 Explore Yourself Through Art: Creative Projects to Help You Achieve Personal Insight & Growth & Promote Problem Solving
By: Vicky Barber
buy the book 
Reader Comment: "I think this is a great book for an individual to explore self-expression through art, and also for the art therapy intern, hungry for ideas."
Understanding Grief: Helping Yourself Heal
By: Alan Wolfelt
buy the book 
Reader Comment: "Alan Wolfelt presents more than 100 workshops a year for hospices, schools, funeral homes, community groups and service organizations and shared his expertise in helping bereaved people move toward healing by encouraging them to explore their unique journeys into grief and mourning"
APA Reference
Staff, H. (2009, January 2). Books on Self Help, HealthyPlace. Retrieved on 2023, December 5 from https://www.healthyplace.com/self-help/books/books-on-self-help
Last Updated: July 17, 2019