What Depression Songs Help You Cope When Depressed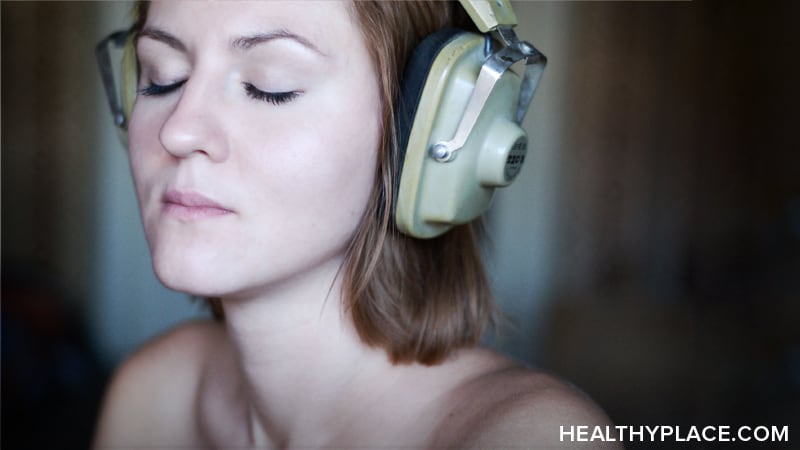 Depression songs can play a healing role in people living with major depressive disorder. Music is powerful, expressing deep human emotions when speaking or writing just isn't adequate. Depression robs people of so many things: happiness, peace, energy, motivation, self-confidence, relationships—and in their place leaves a void that, sometimes, only music can fill. In filling this void, depression songs can help people begin to feel whole again, to find meaning, and to connect with others.
Depression Songs Reach People
Depression music, in general, offers many important benefits. Such songs can:
Be cathartic, helping you release pent-up, negative emotions and provide you with an emotional fresh start
Help you put words to strong feelings that are overwhelming and hard to understand
Connect you to something bigger and make you feel less alone by sending you a message that someone out there gets it, gets you
Give you strength, courage, and determination to help you keep hanging on
Provides a boost that comes from feeling that if others are surviving, you can, too
Acknowledging despair while simultaneously offering hope
"Music brings us pleasure and releases our suffering. It can calm us down and pump us up. It helps us manage pain, run faster, sleep better and be more productive." – Alex Doman
Listening to music can be an effective coping skill. Different types of depression songs can reach you in different ways and meet a variety of needs. Building a playlist of music can create a very useful tool for coping with this mood disorder. We've got some examples of outstanding depression songs to get you started.
Depression Songs that Serve a Positive Purpose
Hundreds of depression songs exist across genres and time. We've selected a handful that are particularly poignant and reach people in specific ways. Each of these helps people cope in different ways.
Songs That Remind You That Depression Doesn't Mean You're a Bad Person
Unwell by Matchbox Twenty 2020 (2002)
She Lays Down by The 1975 (2016)
Solitude is Bliss by Tame Impala (2010)
Songs That Let You Know Someone Understands
Atmosphere by Joy Division (1988)
Breathe Me by Sia (2004)
Sorrow by The National
Mad World by Tears for Fears (1983)
Every Night by Paul McCartney (1970)
Solitude is Bliss by Tame Impala (2010)
Entropy feat. Bleachers by Grimes (2015)
Waking Up by Elastica (1995)
Songs That Convey Loneliness and Despair
Blue Moon by Elvis Presley (1956)
Pennyroyal Tea by Nirvana (1993)
How to disappear completely by Radiohead (2000)
Songs to Encourage You to Connect, Keep Going, Not Give Up
Say Something by a Great Big World (2013)
Red Eyes by The War on Drugs (2013)
Down About It by The Lemonheads (1993)
Better Son/Daughter by Rilo Kiley (2002)
It's a Great Day to Be Alive by Travis Tritt (2000)
Everybody Hurts by R.E.M. (1992)
1-800-273-8255 feat. Alessia Cara, Khalid (2017)
The Search by NF (2019)
When you build your collection of depression songs, also pepper in upbeat songs that motivate. The lyrics don't even have to deal with depression or overcoming it. Simply add songs that make you dance, even if sometimes dancing just means drumming your fingers while lying on the couch. Music speaks to us in so many ways. Fast-tempo, bright beats can infuse you with inspiration and self-confidence.
What is your favorite depression music? What does it do for you? You might be able to answer this with feelings rather than words. That's okay, because that is what depression songs are all about.
APA Reference
Peterson, T. (2022, January 4). What Depression Songs Help You Cope When Depressed, HealthyPlace. Retrieved on 2023, December 3 from https://www.healthyplace.com/self-help/what-depression-songs-help-you-cope-when-depressed
Last Updated: January 11, 2022