HealthyPlace.com Re-launches Award Winning Mental Health Information Site
HealthyPlace.com, the largest consumer mental health information website in the U.S., re-launches with a fresh, relaxing look, easy navigation tools and new content to assist the millions of Americans who suffer from mental health disorders.
HealthyPlace.com re-launches its consumer mental health information site, the largest in the U.S., with a new relaxing design and feel. The new look allows those with mental health disorders, and their loved ones, to quickly locate specific information on the basics of each disorder, including information on mental health treatment options and different recovery issues associated with them.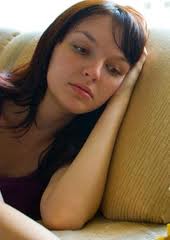 The new site features a comprehensive content update of six major mental health disorders: addictions, ADHD, anxiety and panic disorders, bipolar disorder, depression, and eating disorders. The site's popular free online Psychological Tests area includes new and updated testing tools for people with concerns that they, or a loved one, might be living with the symptoms of a psychological disorder. The online Mood Journal now includes a feature allowing users to share their journal entries with a psychiatrist, psychologist, or other mental health professional. New bloggers were added to cover mental health disorders in the areas of schizophrenia, anxiety, and depression. Site visitors can also view the live activity feed of HealthyPlace.com social media sites like Twitter and Facebook via newly integrated social media widgets.
Trusted Mental Health Information and Support
One in 4 Americans will develop a serious mental health disorder in their lifetime, according to the National Institute of Mental Health. HealthyPlace.com is a one-stop resource for these people, along with their family members and loved ones, offering in-depth mental health information from experts and people living with mental health conditions on a daily basis. In addition to awards and honors received over the last 3 years, the website won the Platinum Award for Best Health Content and the Silver Award for Best Overall Internet Health Site from the eHealthcare Leadership Awards program in 2011.
HealthyPlace.com President, Gary Koplin, feels strongly about providing accurate and accessible mental health information to consumers. "Not only are we committed to educating consumers with objective facts about mental health disorders, we also have a vitally important underlying goal to help eliminate the stigma associated with mental illness propagated by stereotypical content produced across all media platforms," says Koplin. In addition to the articles and blogs, the site features HealthyPlace TV and a radio show. "We developed the TV and radio platforms because some people learn and respond better to those formats. Our vision is that people coming to the site will choose what works best for them and come away informed and empowered to make appropriate choices," explains HealthyPlace.com Medical Director, Dr. Harry Croft.
About HealthyPlace
HealthyPlace.com is the largest consumer mental health site on the Internet with more than a million unique monthly visitors. The site provides comprehensive information on psychological disorders and psychiatric medications from both a consumer and expert point of view. For additional information, visit: http://www.HealthyPlace.com
HealthyPlace Media Relations
David Roberts
media AT healthyplace.com
(210) 225-4388
APA Reference
Gluck, S. (2012, March 15). HealthyPlace.com Re-launches Award Winning Mental Health Information Site, HealthyPlace. Retrieved on 2023, November 28 from https://www.healthyplace.com/about-healthyplace/media-center/healthyplacecom-relaunches-award-winning-mental-health-information-site
Last Updated: January 14, 2014