How to Report Child Sexual Abuse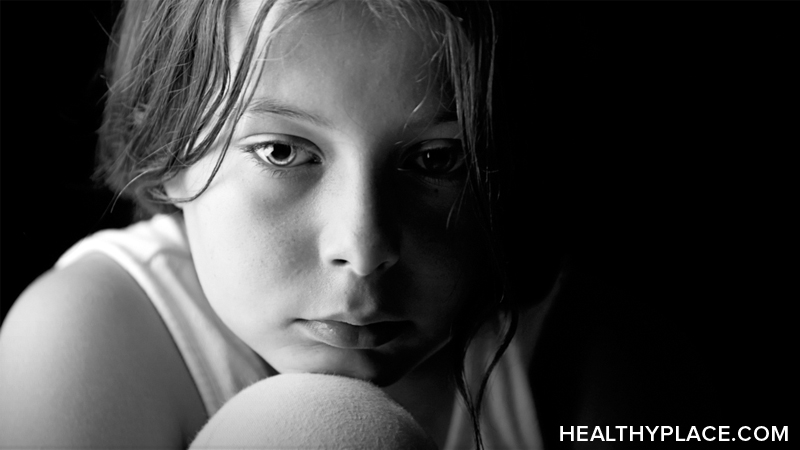 If the unthinkable has happened, people need to know how to report child sexual abuse. There are many ways to report child sexual abuse including child abuse hotlines. Reporting child sexual abuse, though, often starts with the act of disclosure on the part of the child and this disclosure must be handled carefully in order to facilitate the effective reporting of child sexual abuse. Victims of child sexual abuse often feel a lot of shame and guilt attached to the experience and are less likely to come forward than victims of other types of violence. Because of this, false reports of child sexual abuse are rare.
Disclosure of Child Sexual Abuse
Children often drop hints before formally disclosing sexual abuse. Adults might hear statements like:
I don't like ____ anymore.
____ plays games with me I don't like.
You'll be mad at me . . .
I'm bad . . .
It's only by listening very carefully that a suggestion of child sexual abuse is noticed. Children are more likely to report abuse to adults that they think are non-judgmental, won't be mad or already know about the abuse. Learn more about Warning Signs of Child Sexual Abuse.
What to Do If a Child Discloses Sexual Abuse
If there is a report of child sexual abuse to be made, it's important that the information is handled delicately. If a child discloses sexual abuse:1
Remain calm and don't pass judgment
Reassure the child that you believe her (or him) and are there to keep her safe
Tell the child you are proud of her
Show appropriate affection
Listen carefully and never lead a child to say something specific or "fill in the blanks"
Take the child seriously and clarify what she is saying by saying something like, "I'm not sure I understand – can you please tell me again what you're saying?"
Understand that child may not know all the proper words for what they are describing
Disclosure of child sexual abuse often takes place in bits and pieces, possibly even with the child denying the abuse at times. It's important to understand that what they are saying may not initially make sense to an adult and they may have trouble with sequences of events.
How to Report Child Sexual Abuse
Any time it is suspected, it is critical to report child sexual abuse to the authorities. If sexual abuse has just taken place, the child should be taken to the nearest emergency room for a physical examination. The only evidence of a crime may be gone within hours or days, so it's important to get the exam as soon as possible. A physical exam will also ensure there is no physical damage to the child from the abuse.
If the abuse is in the past, it should immediately be reported to law enforcement or a child welfare agency. Many agencies can help the adult and child through the process of reporting child sexual abuse.
Child abuse hotlines include:
APA Reference
Tracy, N. (2021, December 17). How to Report Child Sexual Abuse, HealthyPlace. Retrieved on 2023, December 9 from https://www.healthyplace.com/abuse/child-sexual-abuse/how-to-report-child-sexual-abuse
Last Updated: December 30, 2021