Effects of Emotional Abuse on Adults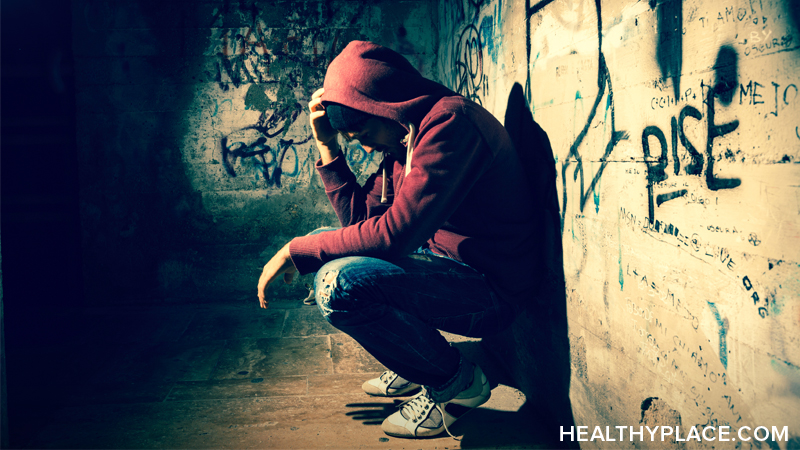 The effects of physical abuse are obvious – a black eye, a cut or a bruise – but the effects of emotional abuse may be harder to spot. Emotionally abusive husbands or wives can affect mood, sex drive, work, school and other areas of life. Make no mistake about it; the effects of emotional abuse can be just as severe as those from physical abuse.
And perhaps even worse is the fact that victims of emotional abuse tend to blame themselves and minimize their abuse, saying that it was "only" emotional and "at least he/she didn't hit me." But minimizing adult emotional abuse won't help and it won't hide its devastating effects.
Short-Term Effects of Emotional Abuse
Short-term effects of an emotionally abusive husband or wife often have to do with the surprise of being in the situation or the questioning of just how the situation arose. Some emotional abusers don't begin their abuse until well into a relationship. Husbands or wives may find themselves shocked to see the new, emotionally abusive behavior. The behavior and thoughts of the victim then change in response to the emotional abuse.
Short-term effects of emotional abuse include:1
Surprise and confusion
Questioning of one's own memory, "did that really happen?"
Anxiety or fear; hypervigilance
Shame or guilt
Aggression (as a defense to the abuse)
Becoming overly passive or compliant
Frequent crying
Avoidance of eye contact
Feeling powerless and defeated as nothing you do ever seems to be right (learned helplessness)
Feeling like you're "walking on eggshells"
Feeling manipulated, used and controlled
Feeling undesirable
A partner may also find themselves trying to do anything possible to bring the relationship back to the way it was before the abuse.
Long-Term Effects of Emotional Abuse
In long-term emotionally abusive situations, the victim has such low self-esteem that they often feel they cannot leave their abuser and that they are not worthy of a non-abusive relationship. Adult emotional abuse leads to the victim believing the terrible things that the abuser says about him/her. Emotional abuse victims often think they're "going crazy."2
Effects of long-term emotional abuse by significant others, boyfriends or girlfriends include:
Withdrawal
Low self-esteem and self-worth
Emotional instability
Sleep disturbances
Physical pain without a cause
Suicidal ideation, thoughts or attempts
Extreme dependence on the abuser
Underachievement
Inability to trust
Feeling trapped and alone
Substance abuse
Stockholm Syndrome is also common in long-term abuse situations. In Stockholm Syndrome, the victim is so terrified of the abuser that the victim overly identifies and becomes bonded with the abuser in an attempt to stop the abuse. The victim will even defend their abuser and their emotionally abusive actions.
APA Reference
Tracy, N. (2021, December 17). Effects of Emotional Abuse on Adults, HealthyPlace. Retrieved on 2023, September 30 from https://www.healthyplace.com/abuse/emotional-psychological-abuse/effects-of-emotional-abuse-on-adults
Last Updated: December 30, 2021