Sexually Assaulted? Reporting Sexual Assault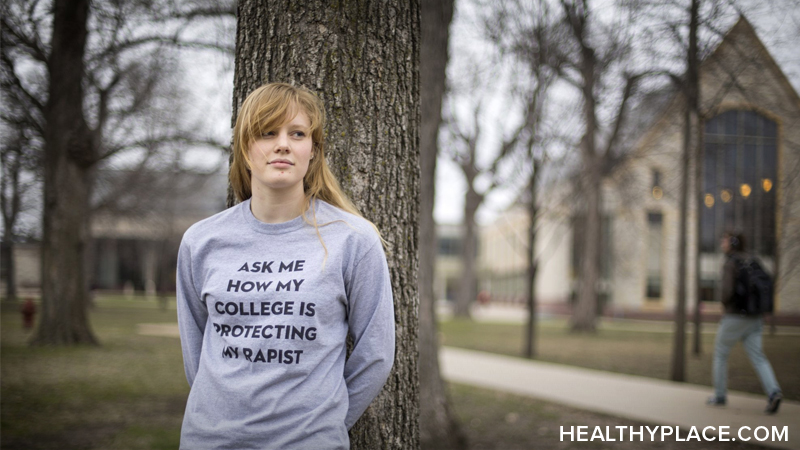 Individuals who've been sexually assaulted often have many ancillary challenges to overcome in addition to the sexual violence itself. Although it may sound odd, reporting sexual assault may prove difficult for victims. Sexual assault represents one of the most emotionally charged crimes in society. The general desire of experts, law enforcement, and the public to prevent and prosecute these crimes runs high.
Even so, sometimes sexually assaulted people have great difficulty overcoming the stigma associated with the crime. Frequently, this stigma inhibits them from reporting sexual assault to authorities. The stigma associated with sexual assault has lessened in recent years but still looms large in the minds of many victims.
Sexually Assaulted?
Sexually assaulted individuals must report the crime to law enforcement as soon as possible. Maybe the assault occurred on a date with someone you know. Maybe a stranger crawled through an apartment window and raped you. Or, perhaps a supervisor or teacher coerced you into sex with threats, date rape drugs, or other forms of intimidation.
You may think others will put the blame on you if your report the crime; or you might just want to keep it to yourself and "get over it" – after all, you seem fine physically for the most part. These thought processes play right into the perpetrator's plan. He/she hopes you'll just fade away and keep quiet. This is absolutely the worst thing you could do.
Here's why you should report sexual assault:
To seek justice and keep the perpetrator from hurting anyone else
To start the psychological healing process
For your physical health – to have an examination to determine if you have any medical issues related to the sexual assault
Steps to Take When Reporting Sexual Assault
Taking certain steps can help you when reporting sexual assault to law enforcement and telling close friends and family. The following steps represent a guideline for reporting sexual assault. Each case is different and some may require a slightly different approach.
Report the assault to law enforcement as soon after it happens as possible. You may have many reasons for waiting, but any delay may impair the case against the perpetrator. Tell close, trusted friends and family members at this time too. The support of your personal network can go a long way toward helping the healing process move forward.
Document as many details as you can when reporting the sexual assault. Studies show that accurate recall of events fades quickly and authorities view documentation recorded soon after the occurrence of the crime as the most reliable.
Preserve all evidence as well as possible. Do not bathe or shower. Do not wipe away any bodily fluids that the perpetrator may have secreted during the assault. Do not launder or change your clothing. Leave any bedding, furniture, and other items involved in the sexual assault in place.
Do not succumb to the very strong urge to wipe yourself or clean up after experiencing sexual violence. A specialized health care professional will give you a sexual assault examination. Any specimens collected from the exam may contain DNA evidence that authorities can use to convict and prove the identity of the assailant.
Overcoming the Stigma of Being Sexually Assaulted
One of the biggest challenges faced by victims is overcoming the stigma of being sexually assaulted. According to an April 2010 series on sexual assault in Harvard University's, The Harvard Crimson, "untold numbers of sexual assault cases go unreported each year on college campuses across the nation..." Whether college co-eds, businessmen, or independent adult women, Americans must break the code of silence surrounding sexual assault. Most states now have laws ensuring the confidentiality of those who have been sexually assaulted. Law enforcement authorities will not release the names of victims reporting sexual assault.
Report sexual assault. Call 9-1-1 or the National Sexual Assault Hotline at 1.800.656.HOPE (4673). Break the code of silence.
APA Reference
Gluck, S. (2021, December 17). Sexually Assaulted? Reporting Sexual Assault, HealthyPlace. Retrieved on 2023, December 3 from https://www.healthyplace.com/abuse/sexual-assault/sexually-assaulted-reporting-sexual-assault
Last Updated: January 2, 2022