Signs and Symptoms of Addiction to Prescription Drugs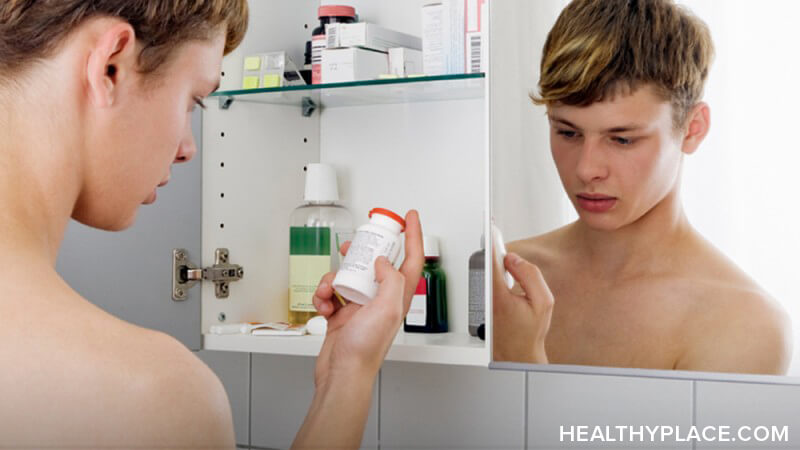 Covers the symptoms of prescription drug abuse or addiction and health risks associated with prescription drug abuse.
One of the main signs of prescription drug addiction is that the user develops an increased tolerance for the drug. When a person increases their tolerance for a prescription drug, more and more of the drug is required to get the desired effects.
Physical dependence is another primary symptom of prescription drug addiction. Physical dependence is when a person needs a certain amount of prescription drug in their system in order to function normally. The body adapts to the drug and needs it to perform. Withdrawal symptoms often occur when an addict quits using the prescription drug.
Here are some other common symptoms of prescription drug abuse or addiction:
Alterations in mood
Erratic behavior
Confusion
Hyperactive, increased alertness
Suicidal tendencies
Excessive sweating, urination or thirst
Nausea and vomiting
Uncontrollable diarrhea
Spastic shaking
Drowsiness, dizziness, and insomnia
Unpleasant or painful symptoms when the substance is withdrawn
Just like illegal drugs, prescription drugs also have numerous side effects and toxicity from these drugs is common. Like all individuals who abuse illicit drugs, individuals who abuse prescription drugs also deny that they have a problem. The majority of these individuals have medical conditions which are obvious but the prescription drug problem is hidden. The majority of these individuals may have social, emotional problems, stress, depression, anxiety, financial woes or familial problems.
A gradual change in these individuals may give a hint to their problem of prescription drug abuse. These changes include:
a change in friends
declining interest in health
decreased interest in school
isolation from family and old friends
repeated lies, stealing
withdraws from social activities
Health Effects
The health risks associated with prescription drug abuse vary depending on the agent. Each class of drugs has its own particular set of side effects, but in general, the majority of prescription drugs can cause the following side effects:
Side effects of Opioids (respiratory depression, low BP, nausea, vomiting)
Side effects of Benzodiazepines (sedation, coma, decreased respiration, lethargy, mental confusion)
Side effects of Stimulants (fever, fast heart rate, increased BP, seizures)
Read information about side effects of drug abuse.
Sources:
National Institute on Drug Abuse, Prescription Drugs: Abuse and Addiction, August 2005
Substance Abuse and Mental Health Services Administration, National Survey on Drug Use and Health: Nonmedical Users of Pain Relievers: Characteristics of Recent Initiates (PDF), 2006
Substance Abuse and Mental Health Services Administration, Results from the 2005 National Survey on Drug Use and Health: National Findings, September 2006
National Institute on Drug Abuse and University of Michigan, 2006 Monitoring the Future Drug Data Tables, December 2006
APA Reference
Gluck, S. (2021, December 16). Signs and Symptoms of Addiction to Prescription Drugs, HealthyPlace. Retrieved on 2023, December 3 from https://www.healthyplace.com/addictions/prescription-drugs/signs-symptoms-addiction-to-prescription-drugs
Last Updated: December 30, 2021