Adult ADHD Numbers Growing
Once associated mainly with hyper kids, attention deficit disorder is now widely diagnosed in adults. But drugs aren't the only answer.
A teacher for more than three decades, Terri Mangravite, 56, has seen her share of attention deficit/hyperactivity disorder (ADHD) in students. She has also seen it at home. Her husband and two adopted children were diagnosed with it. So when her primary-care physician told her she had it as well, she could hardly believe it. "I laughed when he told me," she remembers.
On reflection, she says the diagnosis makes sense. Growing up, she was constantly distracted, and as an adult, she continued to find it hard to focus, she admits. Mangravite may not be unusual say experts, who estimate that some 8 million to 9 million adults have ADHD. These people either weren't diagnosed as children or had been treated but didn't outgrow the condition.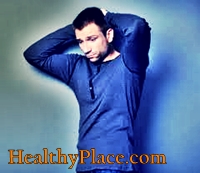 Now, as awareness among both the general public and the medical community has risen, more adults are being diagnosed with ADHD. Also known as adult ADD, ADHD includes inattention, hyperactivity, and impulsivity among its primary symptoms. While about 30% of children diagnosed with ADHD are treated, a mere 5% of adults with the condition are, says Ginger Johnson, senior consultant at Defined Health, a pharmaceutical strategy consulting firm. All this adds up to a potentially huge market for pharmaceutical companies making ADHD medications.
HUGE MARKET. It's tricky to know whether the drug industry's aggressive marketing campaign is a catalyst or a response to a rapidly growing market. Even if a significant portion of those with the disease remain undiagnosed and/or treated, the total market for ADHD drugs -- now about $2 billion annually and consisting mainly of children -- ultimately could be closer to $10 billion, says Johnson. Many experts say more research is needed to educate doctors about diagnosing and prescribing drugs for adult ADHD.
Depression was one of the top 10 leading diagnoses by doctors in the U.S. in 2003, according to market researcher IMS Health. Antidepressants -- such as Eli Lilly's Prozac (Fluoxetine), Pfizer's , and Wyeth's Effexor (Venlafaxine) -- racked up $13.5 billion in revenues in 2003. As use increases among children, teens, and even pets, these drugs should continue to be among the industry's fastest and most reliable growers.
"LITTLE BIT MESSY." For ADHD, Lilly has been heavily promoting Strattera, which was approved for use in adults and children in late 2002. Lilly has told investors that the "adult market is important to future growth" for the drug. Shire Pharmaceuticals, maker of stimulant Adderall XR, which is used with children, expects approval this summer from the Food & Drug Administration for adult use of the drug.
Some companies are taking a more cautious approach and sticking to treating ADHD only in children, at least for now. Johnson & Johnson recently canceled its Phase III trials of Concerta in adults, deciding to focus its research on children and adolescents, for whom the drug is already approved.
Strattera, Adderall, and Concerta could potentially be as widely used as some big-selling antidepressants. But such spectacular growth won't be unfettered -- or without controversy. Even though a battery of drugs can interact with brain chemistry and create a desirable effect, an understanding of the basic science of ADHD is still sketchy at best. The mechanisms of mental-health disorders in general "are a little bit messy," says consultant Johnson.
RELATED CONDITIONS. In the case of depression, the availability of treatment increased public awareness, which in turn generated a profound demand and ongoing debate about whether drugs are being used too often for mild cases of the disease. The same could happen with adult ADHD, which makes some people uneasy.
"I wonder whether we're dealing with a social fashion, as opposed to a disease condition," says Daniel Hoffman, an analyst at Pharmaceutical Business Research Associates. He notes that the impact of long-term treatments for ADHD hasn't been well studied. "It's incumbent upon companies to do the long-term outcome studies," Hoffman says, especially if ADHD is indeed a life-long struggle for so many.
OTHER APPROACHES. Surman is encouraged that research in the field is active and diverse because that should lead to better understanding of the disorder. Some researchers are looking for common genes in ADHD sufferers. Neuroimaging with functional MRI scans aim to clarify how normal and ADHD brains work differently. Others are researching the high rate of other mental illnesses that come alongside the disorder.
And it turns out that medication isn't the answer for everyone. It wasn't for Terri Mangravite. Her doctor believed that she had developed effective ways to compensate for the condition. Mangravite says she's comforted that drug therapy is available, but she has instead focused on changing her behavior. For example, she forces herself to complete challenging projects instead of abandoning them midway through, as she used to.
Still, as ADHD's profile increases, so will the questions about it. Millions of ADHD adults and children are benefiting from medication for the disease. And more awareness will almost certainly mean more prescriptions, but research and healthy public debate over this issue are also needed.
Source: Business Week magazine
---
---
next: For Many, ADHD and Depression Go Hand-in-Hand
~ adhd library articles
~ all add/adhd articles
APA Reference
Staff, H. (2004, April 29). Adult ADHD Numbers Growing, HealthyPlace. Retrieved on 2023, December 1 from https://www.healthyplace.com/adhd/articles/adult-adhd-numbers-growing
Last Updated: February 14, 2016