Special Education Rights and Responsibilities
Do you know what services your ADHD child is eligible for from the school district? You should!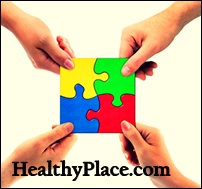 Did you know that your child is eligible for services from the school district from birth? Did you know that you do not have to wait for a teacher or education professional to request special education testing and that you can request them yourself ?
Did you know that the school is responsible for providing services and accommodations to your ADHD child, even if they have to pay for them out-of-pocket? Did you know that laws state that schools can not use budget excuses as reasons not to provide services or accommodate your child's education?
You should know all of this and more! And you can have all of this information at your fingertips. Many local Protection (Social Services) and Advocacy agencies have manuals listing all this information and more.
CHADD has booklets available telling you about your rights and there are several places, right on the internet, where you can either purchase manuals detailing your rights or find most of that information for free! Make sure that any manuals or books you purchase are up-to- date, published in 2004 or later, to ensure that they include the latest updates to IDEA 2004 (Individuals with Disabilities Education Act).
The manual that I use, Special Education Rights and Responsibilities, is available at no charge right here on the net. You can read about the changes in IDEA 2004 and what they mean to ADHD children.
If your child doesn't qualify for special education, he/she still qualifies for services and accommodations under Section 504. Be sure you ask that a Section 504 representative for your district attends the IEP meeting in case you need to seek services under Section 504. For more information on Section 504 visit Council of Educators for Students with Disabilities.
Other sources I recommend to look for information would be:
---
---
next: My Two Cents on Individualized Education Plans
~ adhd library articles
~ all add/adhd articles

APA Reference
Staff, H. (2007, June 6). Special Education Rights and Responsibilities, HealthyPlace. Retrieved on 2023, December 8 from https://www.healthyplace.com/adhd/articles/special-education-rights-and-responsibilities
Last Updated: February 13, 2016